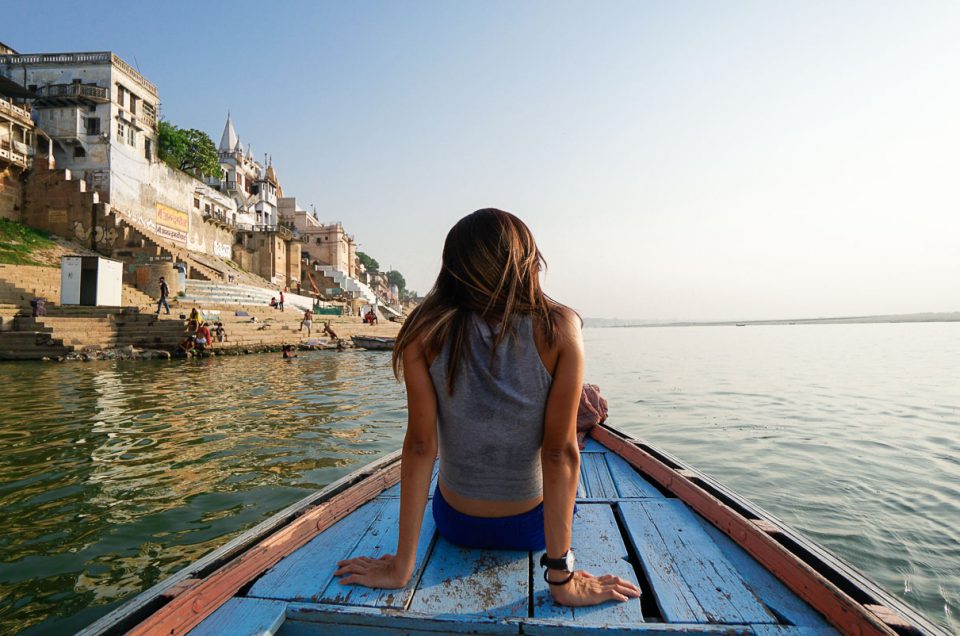 Decorated elephants, centuries-old temples, amazing fireworks in the streets: India awakens fantasies. And worries. Some are justified, most are not. With the right preparation you will have the most unforgettable trip.
As enthusiastic as many travelers are about their trip to India, others may have worries: Can I travel safely? How do I prepare properly? What do I have to vaccinate against? Which locations do I choose for my first trip? Car hire, yes or no? Here are the answers to eight common questions.
Why to India?
A well-known saying goes: "India is not a country, India is a universe." One with a hugely rich culture, a fascinating and ubiquitous spirituality, and an unparalleled breadth of colors, smells, flavors. Almost all life takes place on the street. There are honking tuktuks, cart shuttles, cyclists, pedestrians, old junk cars and new luxury cars a way through the not infrequently cows and buffaloes clogged roads – in between and next to playing children, pasta selling women, beggars before temples.
At the same time, the future is everywhere: smartphones, expensive clothing, nightclubs, subway construction, high-tech companies – also all present. This mix is ​​simply fascinating. For travelers, India also offers some tangible organisational benefits:
There are many and affordable direct connections from the UK to India – in comfortable seven hours you're there.
Five hours time difference are easy to handle.
Accommodation and food are relatively cheap.
Except for rural areas, English is great.
Hinduism is quite open to strangers, for example when it comes to taking photos.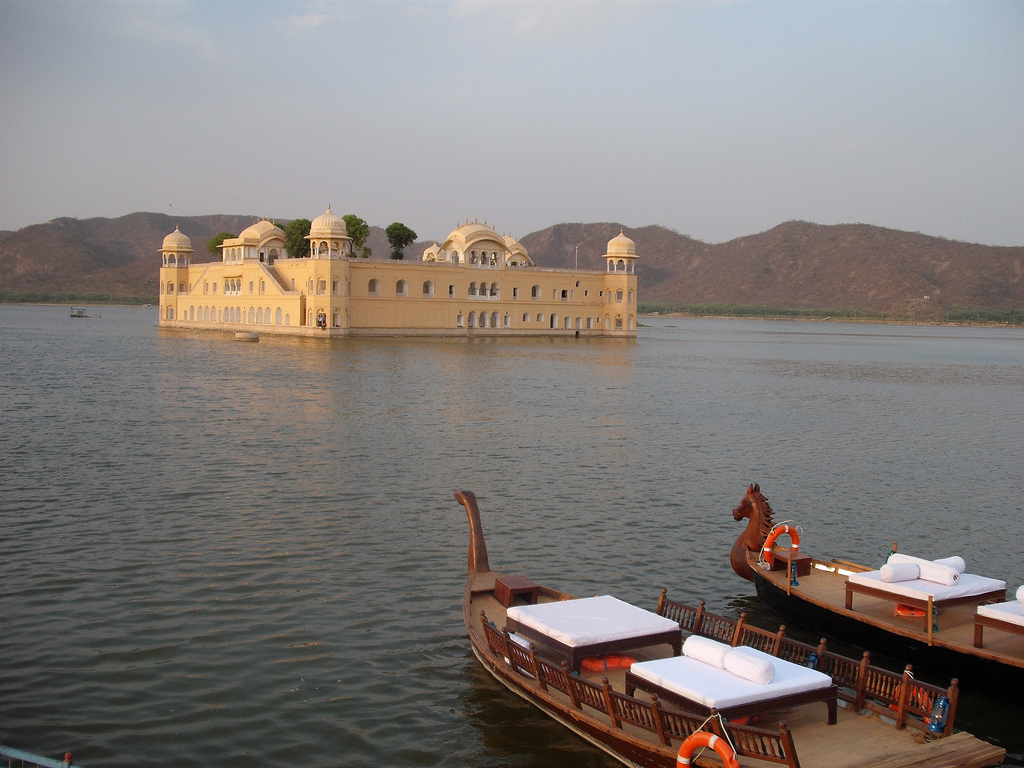 Is India a safe travel destination?
Meanwhile, the news has eased again, but reports of gang rapes intensified three or four years ago are still echoing. Several despicable events caused a stir in recent years. But objectively one must adhere to: In the total crime statistics, India shows no major deviations from European countries, the theft rate is even lower than in some major European cities. Although there may be lewd glances and comments, it is not known that single women have more problems than anywhere else. Our author and longtime India expert Dagmar Gehm is moreover of the opinion that women traveling alone can now do much better with rural travel than they did some 15 years ago .
Poverty and misery – can it cope?
Granted, there is dirt and misery and the tough life on the street is not always easy to handle for the faint-hearted when there are dogs, begging young mothers, obtrusive smells and sewers next to the playground. But right next door children are laughing, young people are holding hands, hairdressers are doing their jobs on the street, people are lovingly decorating their business. Between misery and splendor are often just a few minutes walk. The fact is: infinitely many stimuli pour into one – music, colors, smells, smells, encounters. It helps, if at least the accommodation allows peace. The "Oberoi Rajvilas" in Jaipur, for example, is a park-like area away from the city, where you can literally stroll – soothing.
What do I have to consider before the trip?
India is a huge country with 3.3 million square kilometers. Each trip has infinite possibilities. The spectrum ranges from an organised weekday tour to a month-long, individual backpacker trip. Tourists should therefore be aware of what and where they want to go. To get started, we recommend an organized 10- to 14-day trip, which can be booked for just over €1,000 – including flights.
The advantage of an organised trip: You are also taken to unfamiliar questions in the hand, such as health and entry requirements. The latter has become much easier since the introduction of the electronic Visa on Arrival ( https://indianvisaonline.gov.in/evisa/tvoa.html ), but you can not rely on it 100 percent. If you want to be on the safe side, ideally, personally in London, ordered a visa of approximately 65 euros – at least three weeks before departure. However, mandatory vaccinations do not exist, the Federal Foreign Office recommends vaccinations for hepatitis A and typhoid on shorter trips. A good health insurance and individually required medicines, however, are required.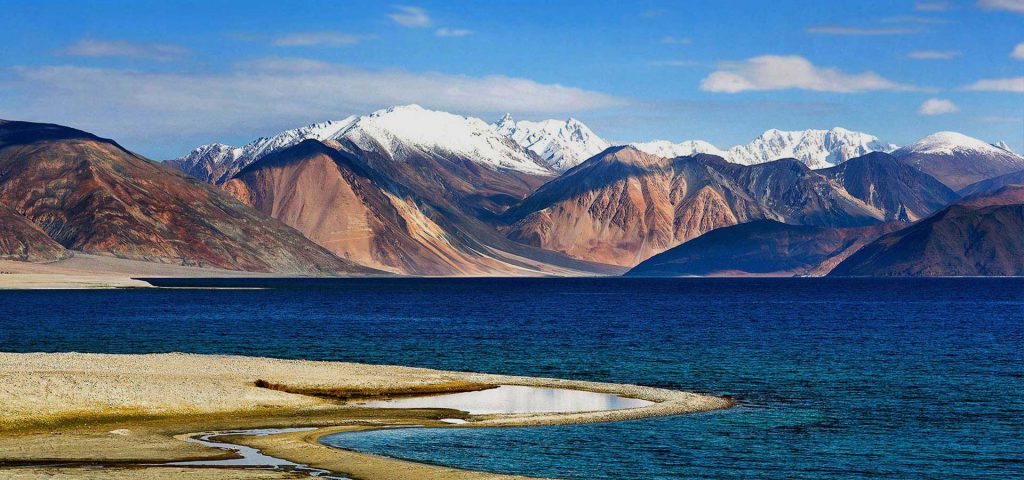 Guide and driver – helpful or expendable?
Anyone who moves only on tourist paths, can easily do it alone. Even the lanes of inner cities are theoretically no more dangerous during the day than anywhere else. Only: It already takes courage to plunge alone into the chaos. It's easier with a local guide. He not only draws attention to behavioral rules and acts as an interpreter, negotiator, declarer and pilot, but also as protection against intrusive people who want to sell something to you.
If you are looking for several cities, you should urgently afford a driver- definitely preferable to a rental car. At around 40 euros per day, that's not even expensive. Fact is: cows and people on the road, potholes, left-hand traffic, inadequately lit cars – all this can quickly overwhelm an inexperienced India driver. And in the event of an accident properly stress …
What can you eat?
Delhi Belly is the Indian counterpart to Montezuma's revenge, ie: gastrointestinal disease due to unhygienic food. In fact, many India travelers often have to deal with it. But you can avoid it, especially if you pay close attention to a few small details. In general, everything that comes in contact with uncooked water should be avoided for Europeans, especially salad and ice cubes. In better, even luxury hotels, there are only limited reservations in this respect. For vegetarians, India, the country with the lowest meat consumption per capita worldwide, is a paradise by the way.
When is the best time to travel?
India is best traveled in winter, between October and March. In the summer months, it is extremely hot, In the subtropical south it comes in normal years to humid summers, also provides the monsoon with heavy rains for travel restrictions. Tip: The former summer capital Shimla is an ideal introduction for India beginners. It scores thanks to the location at 1,500 meters altitude with a great climate. Pleasant 25-30 degrees in winter and dry – for most Europeans is well within their comfort zone.
What should not be missed?
India has so much to see that even a dozen trips are barely enough to see everything. And: The country is extremely large with over 3,000 kilometers in length and width, and the motorway and express train network is only just beginning to emerge. Say: You have to plan a lot of travel time (and / or flights) for longer distances. For beginners, therefore, the concentration on a region is recommended. Popular are Rajastan round trips or a trip in the Golden Triangle. Starting in Delhi, this Agra, along with Taj Mahal (but will be extensively restored by the end of 2018, which is associated with restrictions) will connect with Jaipur, the capital of Rajastan. Also Udaipur and the national parks in the north of the country are popular destinations. This also applies to Kerala in the south, where Ayurveda stays play a major role.