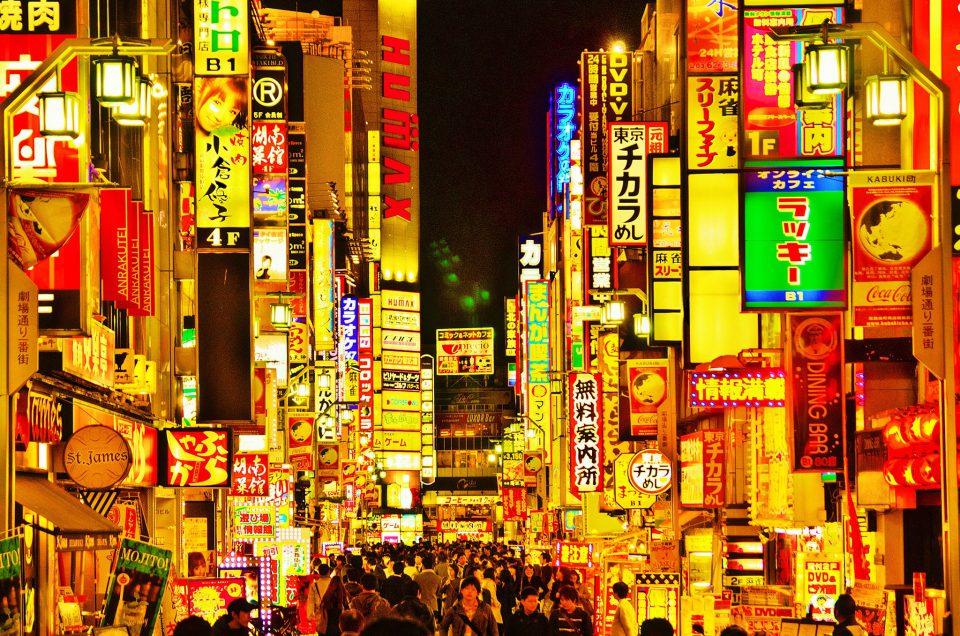 As a city with 35 million inhabitants, Tokyo has something to offer for all tastes: The nightlife of the Japanese capital is not to be challenge in variety and will entertain even the craziest partygoers.
Tokyo – a vibrant cosmopolitan city with more than 9 million inhabitants and 23 districts is not only the most populous city in Japan, but also the capital of the country . However, if you include the entire metropolitan area, Tokyo, with more than 36 million inhabitants, is the largest metropolitan area in the world. No wonder that this city has a lot to offer then – and I do not necessarily mean the impressive buildings or typical tourist sights. Rather, I'd like to focus on Tokyo's nightlife. And I can promise you: It's going to be exciting – if not a bit weird! As a local expert I have even interviewed Japan immigrant Darrell for you, who has been living in Tokyo for 14 years and likes to party. This provides you with some interesting insider tips on Tokyo's nightlife. You may find useful.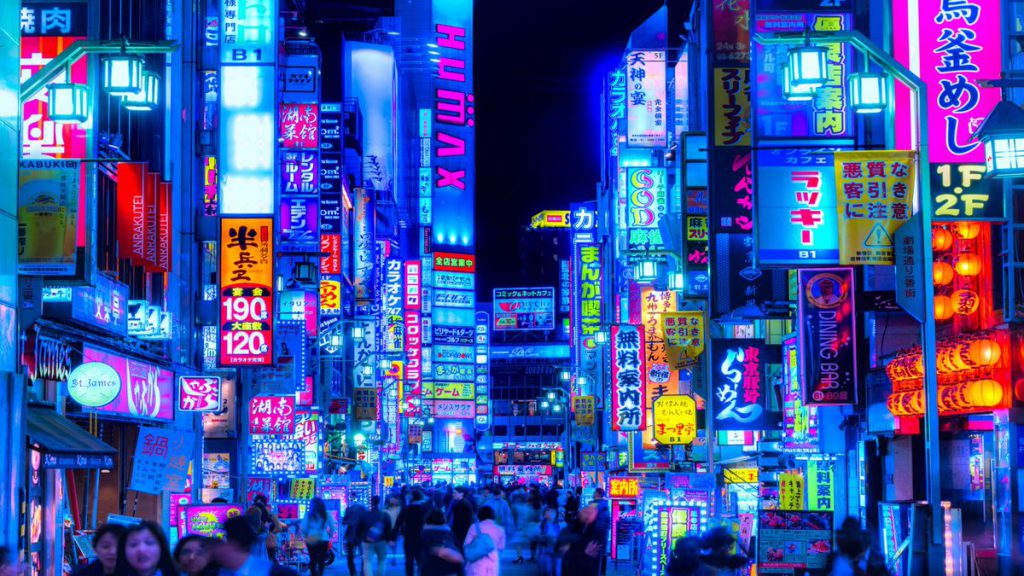 The colorful nightlife in Tokyo
Whoever thinks that Tokyo is already noisy, colorful and very busy during the day, has not yet experienced the fascinating metropolis of millions at night. The clubs and bars in the various parts of Tokyo, make sure that you never get bored in this city. Once you have sniffed some of the air of this nightlife, your stay with Tokyo will be unforgettable. Wherever you look, be it in a narrow alley or at the big intersection, neon-colored lights promote the variety of nightlife options. From traditional pubs to concerts and karaoke bars to discos for the young and the young at heart there is something for everyone. The hotel's own Sky Bars are also very popular as they provide – as the name suggests – a breathtaking view of the city below. Enjoying this view with a drink in your hand – there are certainly worse. It is not for nothing that people in Tokyo speak of one of the best clubbing scenes in the world.
What you should know in advance
We in Europe are almost spoiled with our overnight public transport, which get us home even after the wildest party night around unorthodox times. In Tokyo, this looks rather more difficult – at midnight, the last train, at 5 clock then the first of the following day. Is this a reason to let the night end early? No chance! Solution: Just party until 5Am, because you do not want to leave the clubs until then anyway.
From a taxi ride Darrell advises against the expensive prices. In addition: If you feel like having a drink in Tokyo, you should be at least 20 years old. If you are 20+ and ready to enjoy the nightlife in Tokyo to the full, then it can start in the districts of Shibuya, Shinjuku and Roppongi. These are known as party districts of the metropolis.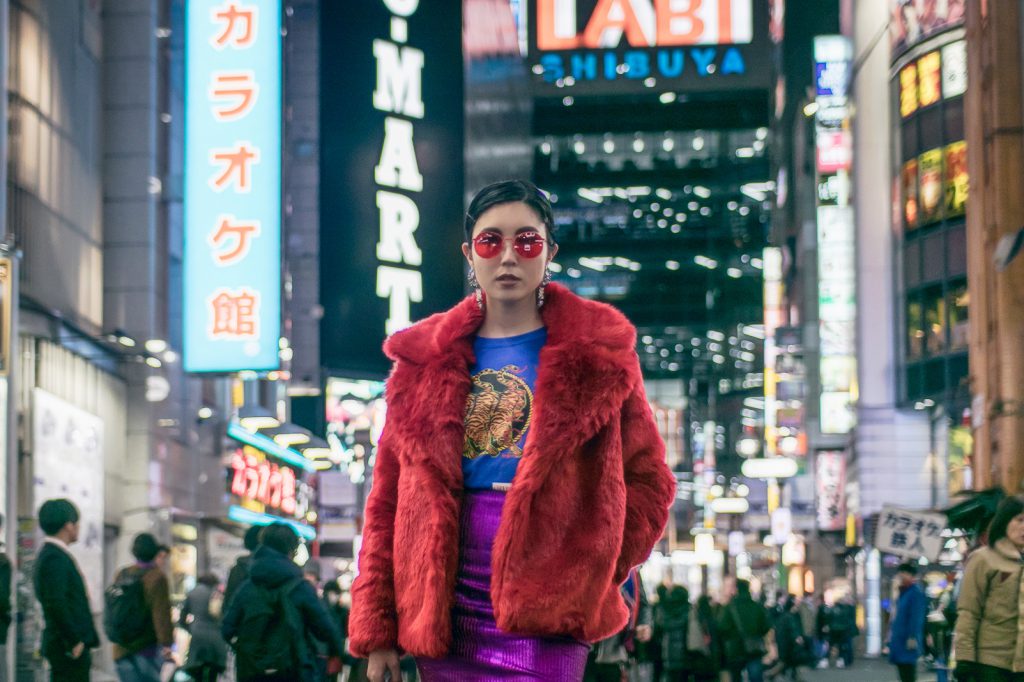 Shibuya – A younger crowd
The popular party trio among Tokyo's districts is led by Shibuya. More and more young people gather in the clubs and bars of the neighborhood, which is known especially for the best DJs in Tokyo. Tokyo expert Darrell recommends the Womb – the club convinces the party guests with high ceilings, colorful lights and countless floors with different floors, in which also international DJs turn up regularly. Above all, dancers dance here – which attracts many artists from the Japanese techno scene. As a rule, the entrance fee is around 12 €, but sometimes even more for special events.
If electro and techno do not suit your taste in music, then a two-minute walk will take you to Vuenos , where you can hear R&B and reggae . Again, the DJs know their craft and make it impossible to stop at the bar. Incidentally, the area around Shibuya is also called "Love Hotel Hill" with a smile. In addition to good clubs, you come across just as many love hotels. There you have some hints on how some people sell their time into the morning. After all, sooner or later, the hectic beat of the metropolis can be too much for everyone.
More than just shopping: bars and the red-light district of Shinjuku
Darrell's next tip leads us to Shinjuku . Most people know this district as a popular shopping mile , where one boutique sits next to one another. Shinjuku has much more to offer! As soon as it gets dark, many smaller bars with their bright neon signs announce the beginning of the evening. Especially the big red light district of Tokyo, in Japanese Kabukicho, stands out at the start of the evening particularly. Since the bright neon signs are only signposted in Japanese, it is important to be careful. If Japanese script looks like hieroglyphic to your eyes, it pays to check the web where you can study a description of the club in your language for each location – hopefully avoiding nasty surprises. Exactly the same as a visit to the website of many clubs does not hurt, as there are often special events.Kabuki-Cho district, Shinjuku, Tokyo, Japan.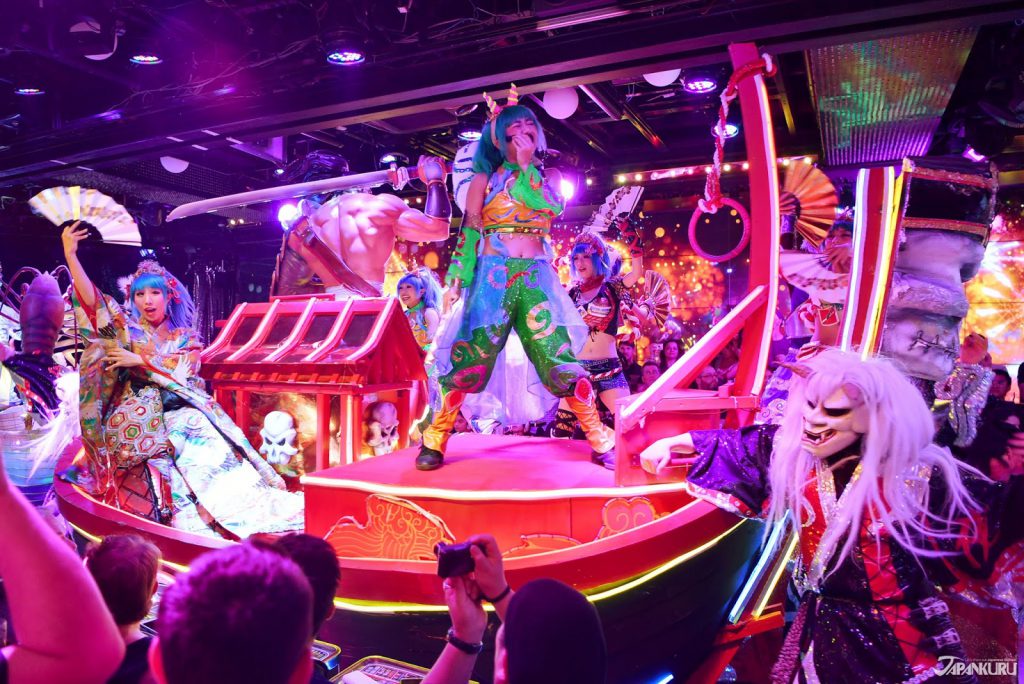 Drag queens in Golden Gai
Another popular area that is considered an absolute must is the Golden Gai . What many do not even know: the somewhat gloomy district is particularly well suited during the day to discover Tokyo's historic character. Wherever you look – everywhere small winding lanes, which you can explore on your own. But even if the district does not boast the most magnificent tourist spots – in Golden Gai welcome you numerous bars. Each captivates with its own, somewhat unusual charm. Shinjuku is known to many tourists for its gay scene , which is why homosexuals from all over the world come here to celebrate an unforgettable Pride party. So do not be surprised if you have drag queens crossing your path. This is perfectly normal, as Darrell explains.
Roppongi – the address for tourists
Last, but not least: Welcome to Roppongi . This neighborhood is part of the Minato district and is located near the government district. Over the years, Roppongi has become a central meeting place for foreigners and internationally oriented Japanese. While it's not unusual to find confused looks in English, the hosts and the public in Roppongi are well prepared for international partygoers. Sometimes there are even special international parties. According to Darrell, they are very popular with tourists and many locals. These often take place even at 6.30 pm, so that you get in the mood for an early evening. Nevertheless, caution is advised: Many an entertainer is quite aggressive in advertising for various bars – you should be prepared for this and avoid being persuaded to do anything unwanted.
Tokyo, Japan
Beatles fans are best seen passing Abbey Road , where a frighteningly good tribute band appears all evening. With real celebs you 're most likely to get acquainted with spending the evening in Newlex , and those who've always wanted to sing karaoke from a hot tub – your destination is the lovenet . A recommendation from Darrell is to join the famous pub pub Tokyo Crawl , which you may already know from travelling in other countries. He raves about a tour that takes you from one pub to another and gets to know new people fairly quickly. This is of course ideal if you have ventured all alone in the metropolis.
Bottom line: Tokyo's streets are crazy and fun, and they have a wide range of party options if you just want to get involved. In fact, it is true that the nightlife in Tokyo is quite stereotyped: in Shibuya the young girls celebrate, in Ginza the ladies and Shinjuku delivers the red light scene. Gays gather in the Golden Gai and the majority of tourists in Roppongi. In a city that has an incredible number of 35 million different people, the nightlife must finally be able to keep up: there is something for everyone in Tokyo!