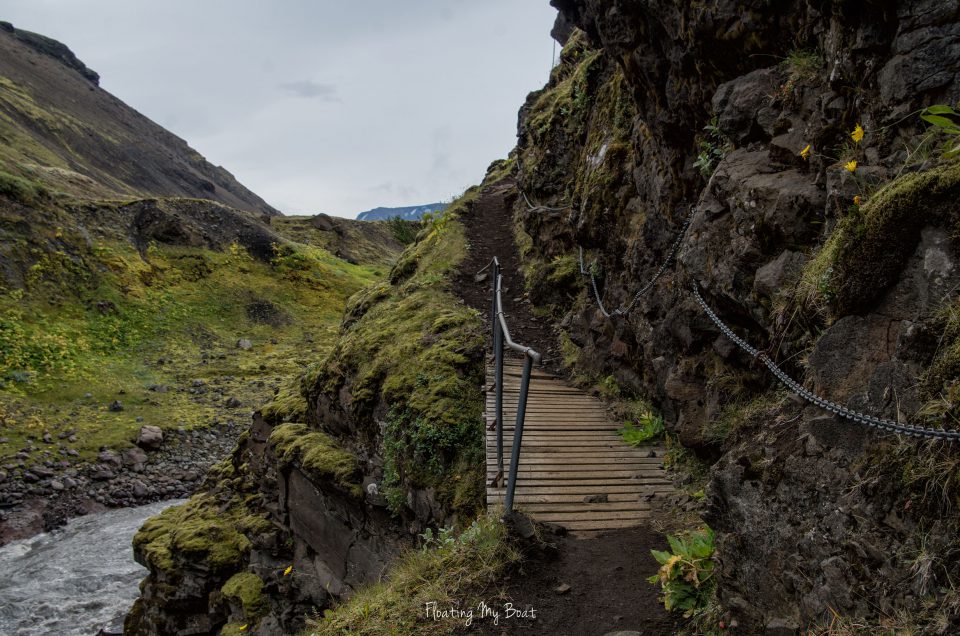 I had the chance, during the summer of 2016, to walk the famous Laugavegur. This hiking trail in southern Iceland is famous for its breathtaking scenery, it really deserves its reputation. I followed it between Landmannalaugar and Skogar, 80 km over five days, carrying all the necessary equipment for hiking independently and sleeping in tents. I have a wonderful memory of this trek and the joy on arrival when exhausted, I realized that I had walked the 80 km passing several passes through glaciers, rivers, and volcanoes.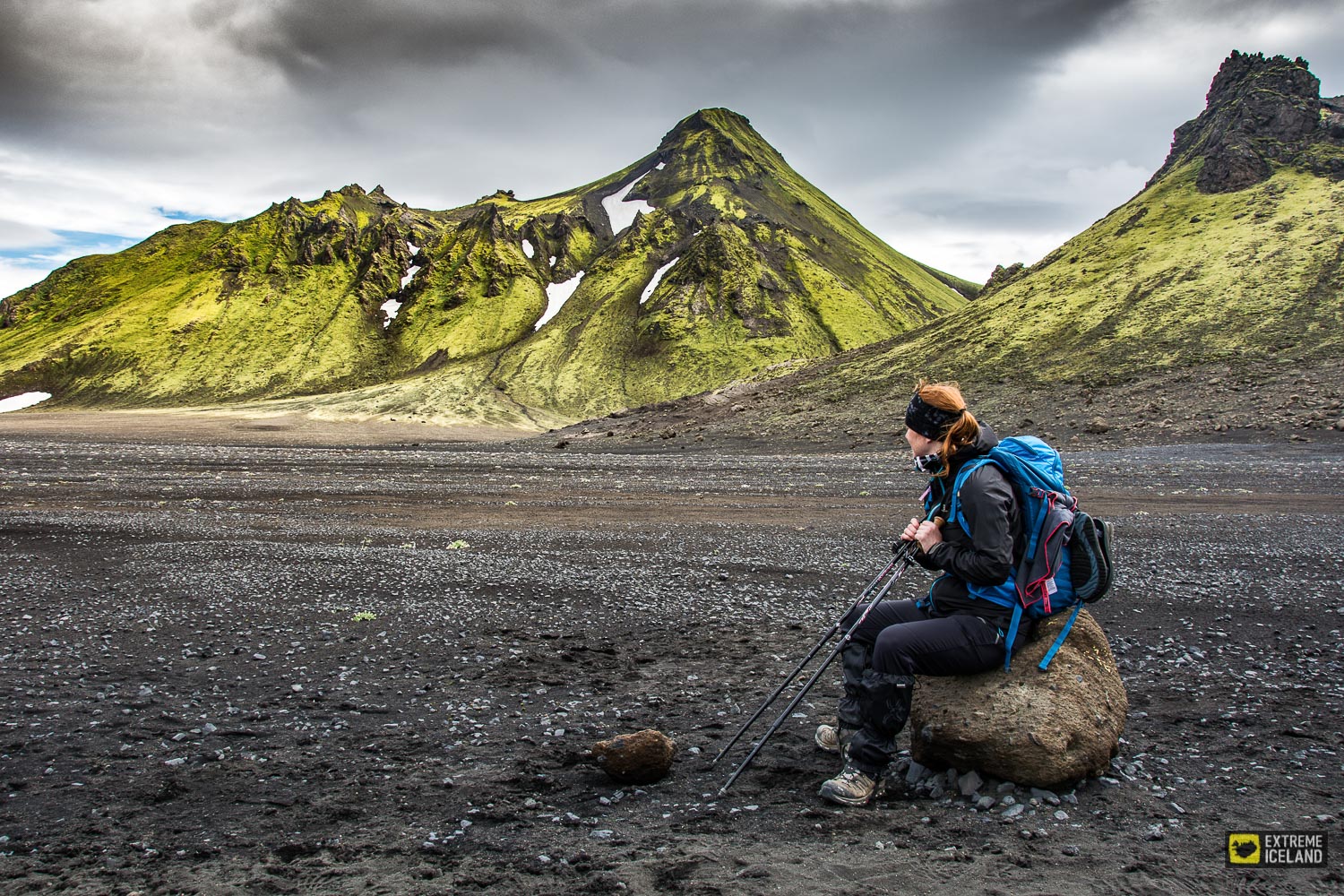 At the beginning of the path, I was fascinated by the desert aspect of the area. There are no trees, only a few small plants. The diversity of the colors of the landscapes is incredible. The following photograph was taken from the departure area at Landmannalaugar.
Walking the Laugavegur is also sleeping in splendid places, waking up and contemplating an almost supernatural landscape, like the one below, taken from the camp area of Hrafntinnusker.
Here, one can see a hot sulfur spring fumarole on the path between the Hrafntinnusker and Alftavatn huts.
Every refuge is different. This is the site of the Alftavatn refuge, near a lake, in a green valley.
On the way, we meet only small plants, small flowers, and mosses, some insects too.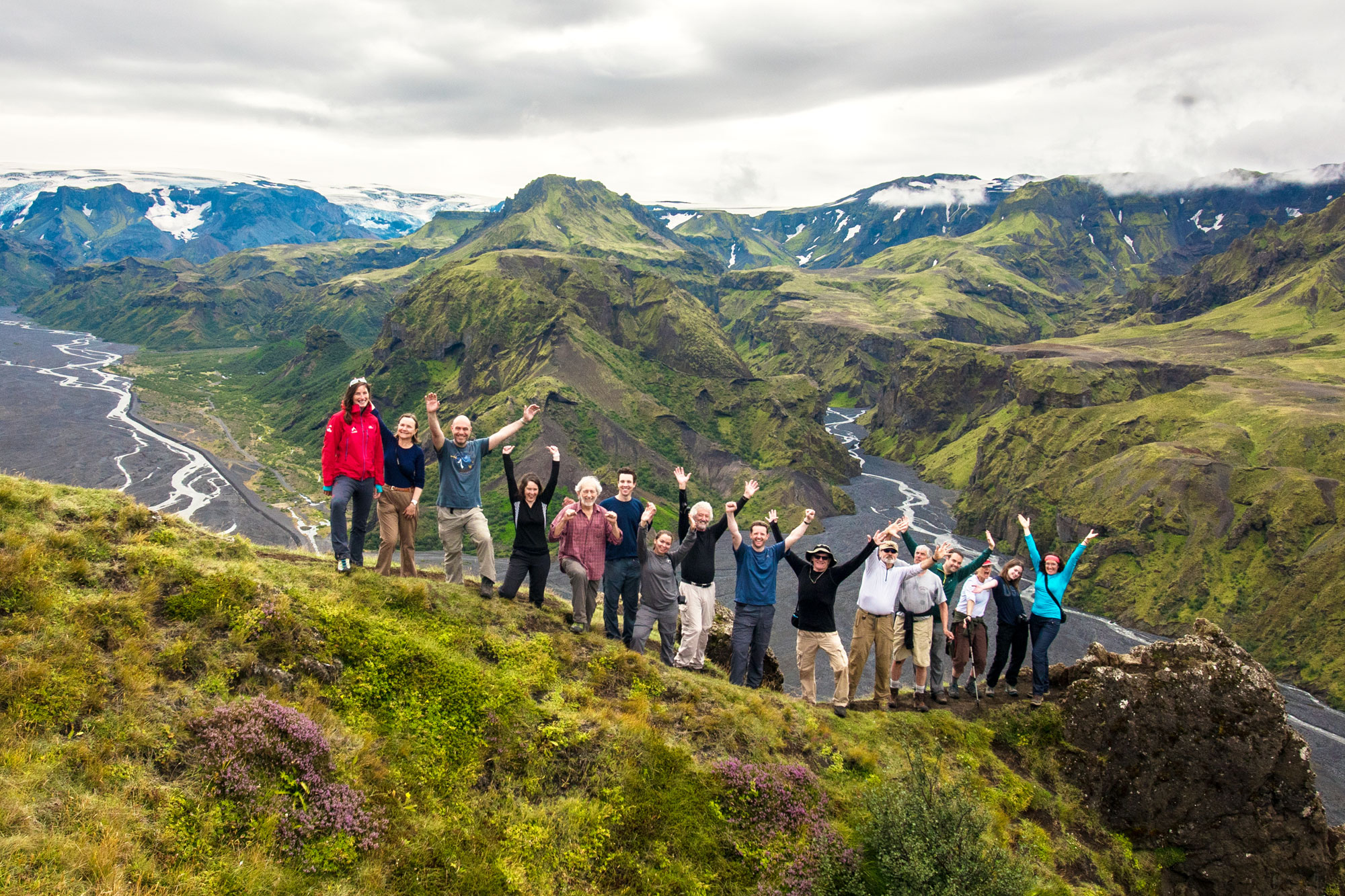 The last leg of the trek is over 25 km and is quite difficult, but the scenery is impressive. We start by climbing more than 1000m in an alpine atmosphere then we reach the snowy summit of Eyjafjallajokull volcano. The descent to sea level is along a river with more than twenty waterfalls. It's an unforgettable step.