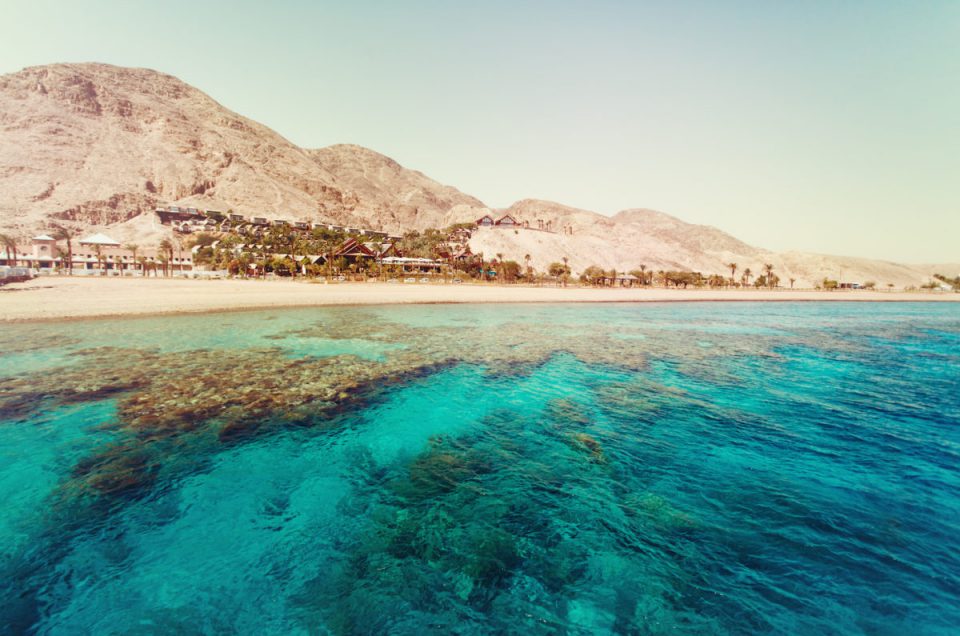 The Sinai Peninsula combines Asia and Africa, and is a great combination of millennia-old culture, comparatively young tourism, desert landscape, mountains and colorful coral reefs.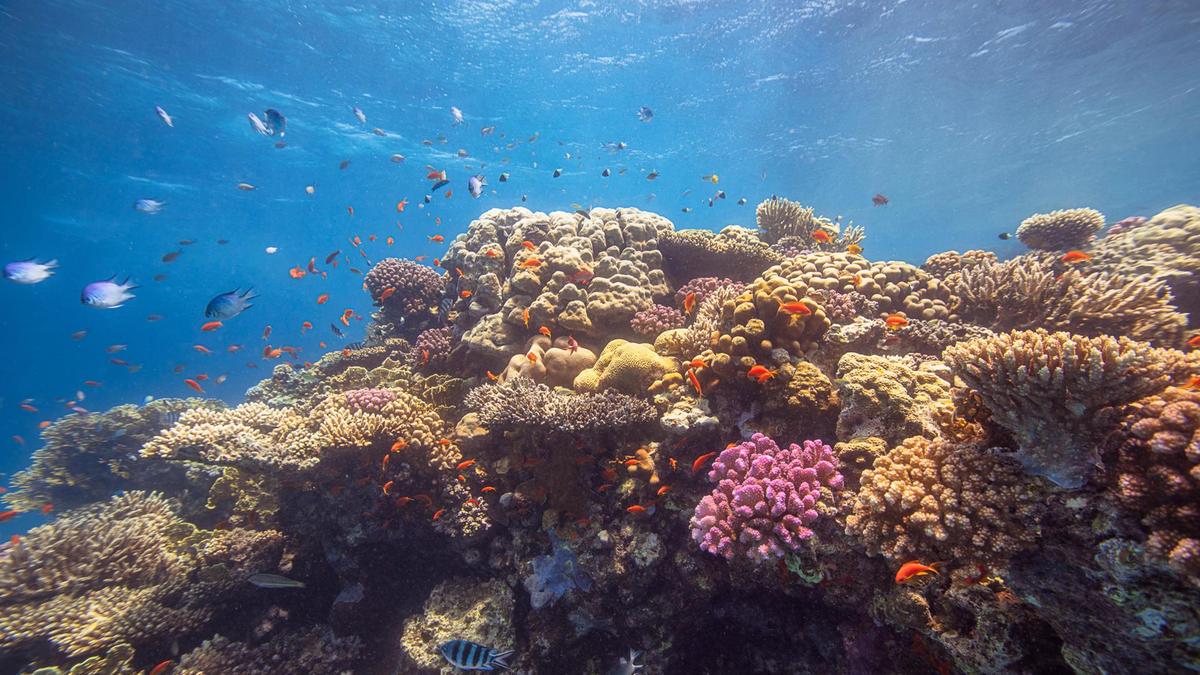 At the foot of Mount Sinai, where Moses is said to have received the Ten Commandments, lies St. Catherine's Monastery, the world's oldest inhabited monastic settlement. In stark contrast to the hermitage are booming resorts such as Hurghada or Ain Sukhna, which offer activities such as kite surfing or wreck diving and a bustling nightlife. From the tourist point of view the Sharm el Sheikh is only a stone's throw away and is largely untouched by man. In Ras Mohammed National Park you walk through idyllic bays and mangrove groves.
MY ADVICE
The most beautiful bay in Egypt is just 15 kilometers south of the city of Taba. The Fjord is under nature conservation and has therefore been spared from ugly hotel buildings. Experienced divers dare beyond the coral reefs into the "fjord hole", a sink about 20 meters deep, in which many colorful fish from the open sea can be seen. The bay is only accessible by car.
DID YOU KNOW THAT…
… almost half of the approximately 1.3 million inhabitants of the Sinai Peninsula are Bedouins, some of whom still live like nomads?
… the Red Sea with about 440,000 square kilometers is about as big as Sweden?
… the Red Sea is more than 2000 meters deep, but the connection between the Red Sea and the Indian Ocean is only 123 meters deep? This slows the inflow of cold deep water from the ocean and makes the Red Sea one of the warmest seas in the world.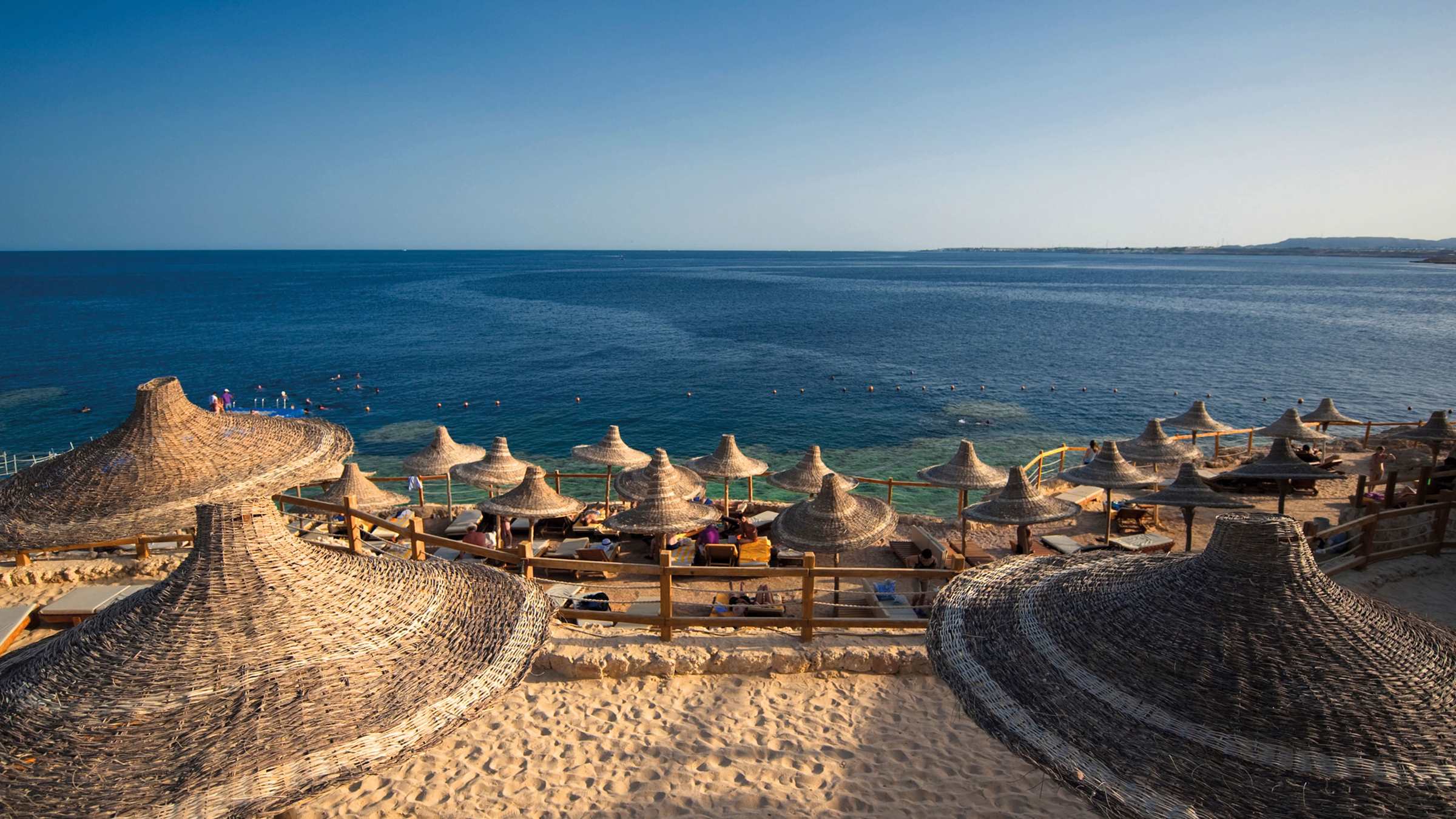 DO NOT …
… be stingy and give baksheesh. For Egyptians, it is a matter of course to give beggars a few coins. For employees like waiters or cleaning ladies, baksheesh is the tip that is mandatory here because their wages alone are not enough to support the family.
…buy dried coral! Protect the environment and do not contribute to the depletion of nature.
… buy drugs! In hippie paradises like Dahab and Nuweiba, tourists like to use hashish and marijuana (Arabic: "Bango"). Drug possession is strictly prohibited, Egyptians are threatened with sensitive prison sentences; Foreigners must fear high fines.
EVENTS
Sham El Nissim (Spring Festival): in March, April or May, always after Christian Easter throughout the country
Tourism and Shopping Festival: in July or August throughout the country
Eid El Fitr (Feast of the end of Ramadan): 29 or 30 Days after the beginning of the month of fasting throughout the country
PHRASE
English: Arabic
Hello / Good day: Marhaba (Marhaba)
Goodbye: Ma'as-salama (Ma'salama)
Yes / No: Na'am / Lâ (Na'am / Laa)
Please / Thanks :, Afwan / Shukran ( Afwan / Schukran)
My name is …: Ismi … (Ismee)
Help !: An-najda! (Al-najda)
I do not speak Arabic: Anā la, takallamu l-a, arabiyyah (La atakalum arabi)
Right / Left: Yameen / Yasaar (Yemin / Yesar)
Apology: Ana şif (Ana asif)
One / Two / Three: Wāhid / Iṯnận / Ṯalậṯa (Waahid / Ithnaan / Thalaatha)
Hotel: Funduq (Funduk)
Now: Al'an (Alaan)
PUBLIC HOLIDAYS
Coptic Christmas: January 7th
Revolutionary Day: January 25th
Sinai Liberation Day: April 25th
Labor Day: May 1st
Liberation Day (withdrawal of British troops): June 18th
Day of Revolution: July 23rd
Day of the Armed Forces: 6th October