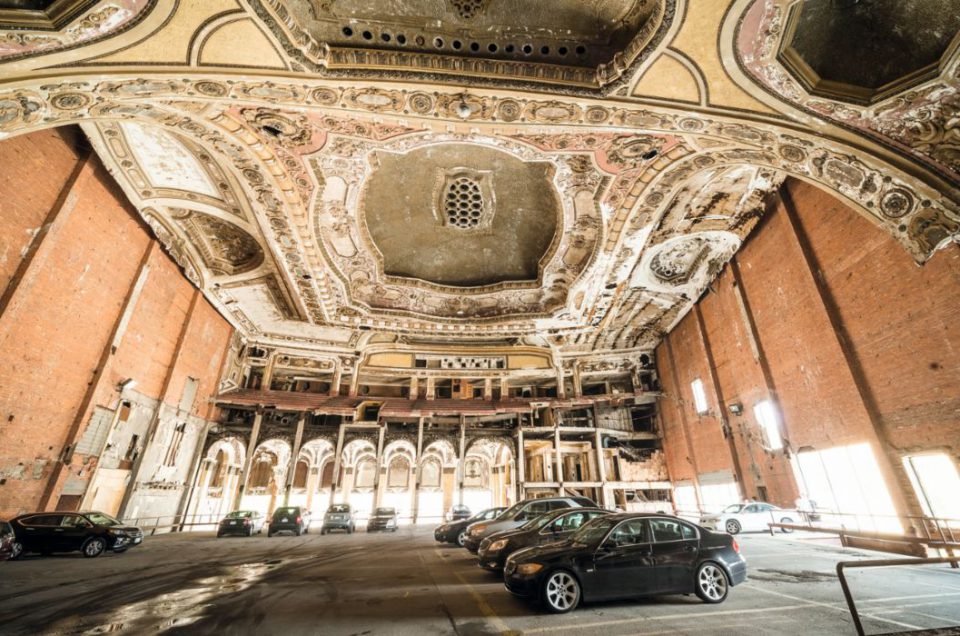 In the mid-1920s, the Michigan movie theater was built in Detroit. But at some point it was dying away, and they decided to turn it into a parking garage – one that is second to none anywhere in the world.
Usually parking garages are more functional than nice, or rather, simply unspectacular. Inside, it is dark and cold, it smells like gasoline. Although the latter should not be any different in the coolest parking garage in the world, it is so unusual that you quickly forget this fact.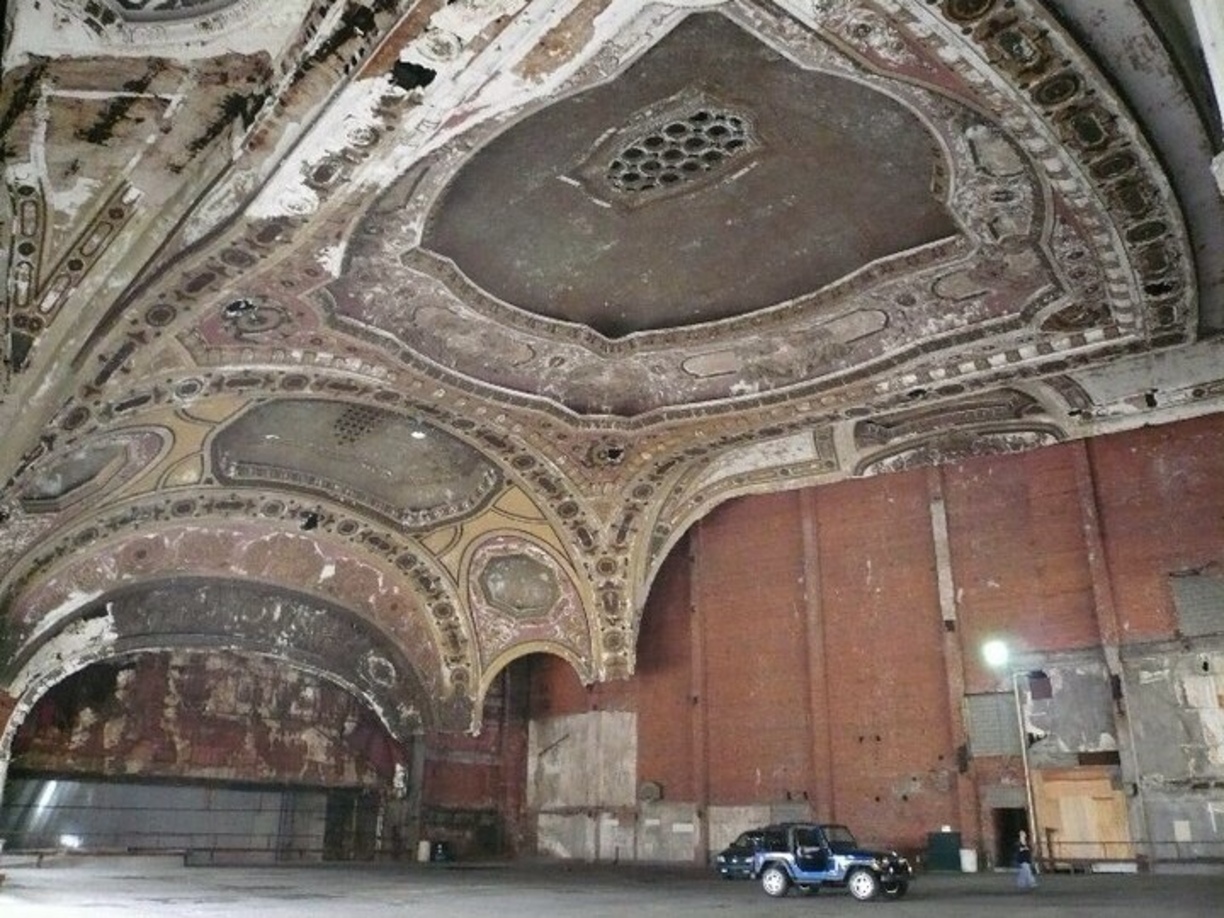 Early movie theater, today's parking garage: the Michigan Theater in Detroit.
The place where cars are parked today is the former Michigan Theater, a historic cinema in Detroit. In 1925 it was opened as a part of an office complex. The magnificent building was a perfect fit for a time when orchestral music accompanied the silent films, and a visit to a movie theater was usually reserved for wealthy people, who glamorously dressed for the occasion.
The interior of the Michigan Theater provided the perfect setting for pompous evenings. As historical photos show, large chandeliers hung in the lobby, the ceilings were intricately decorated, there was a spiral staircase, the floor was black and white checkered, huge columns lined the entrance.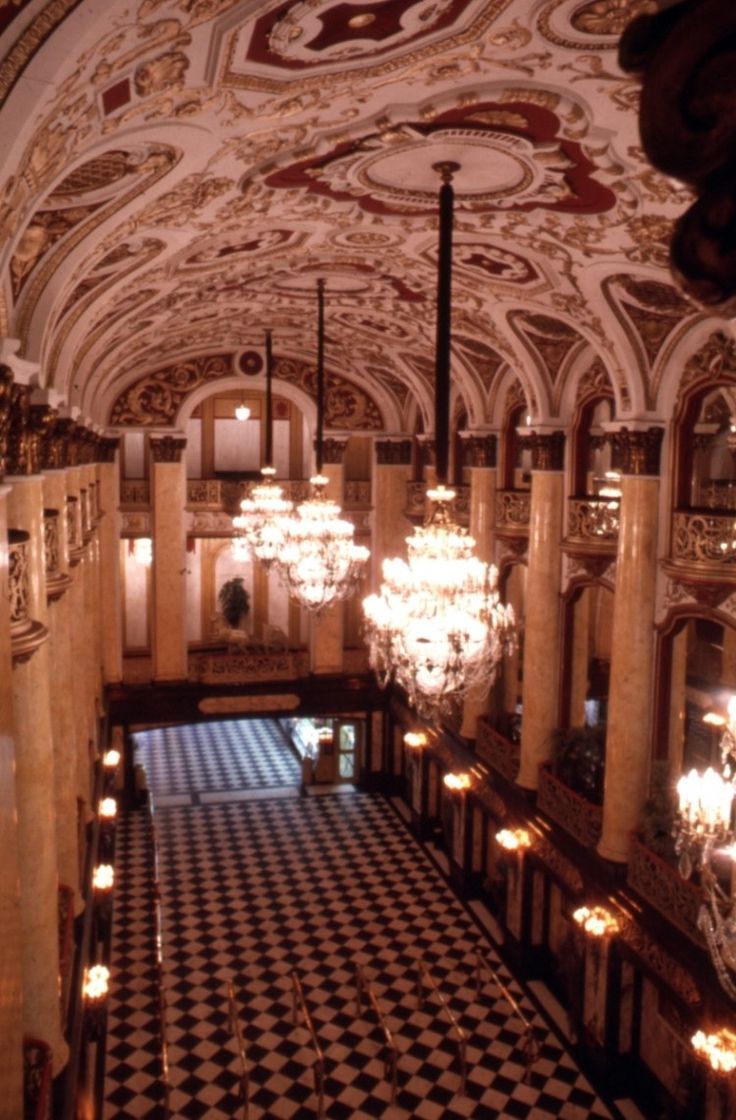 The car city of Detroit, where General Motors still has its headquarters today, had to contend with a population decline from the 1960s. Much of the people settled in suburbs that were getting bigger and bigger. Soon Detroit was marked by decay. The auto industry had to fight with a beginning crisis, many people lost their jobs, the crime rate rose. To this day, Detroit is considered one of the most dangerous cities in the US, many houses are empty and rotting.
Even the Michigan Theater was not spared by the crisis of the city. It was finally closed in the mid-70s. But instead of tearing it down, it was decided to rebuild the former grandstand into a parking garage. And without much effort: furniture such as carpets, velvet curtains, the beautiful floor and the columns were simply removed, other remained simple, as it was.
And so today big, are parked at a place where formerly spectators sat. These cars are surrounded by elaborately painted and stucco decorated ceilings and walls. Even if it is not an abandoned place, it looks like one. Today, the place attracts tourists as well as people looking for a parking space and has already served as a backdrop for feature films like "8 Mile" with rapper Eminem.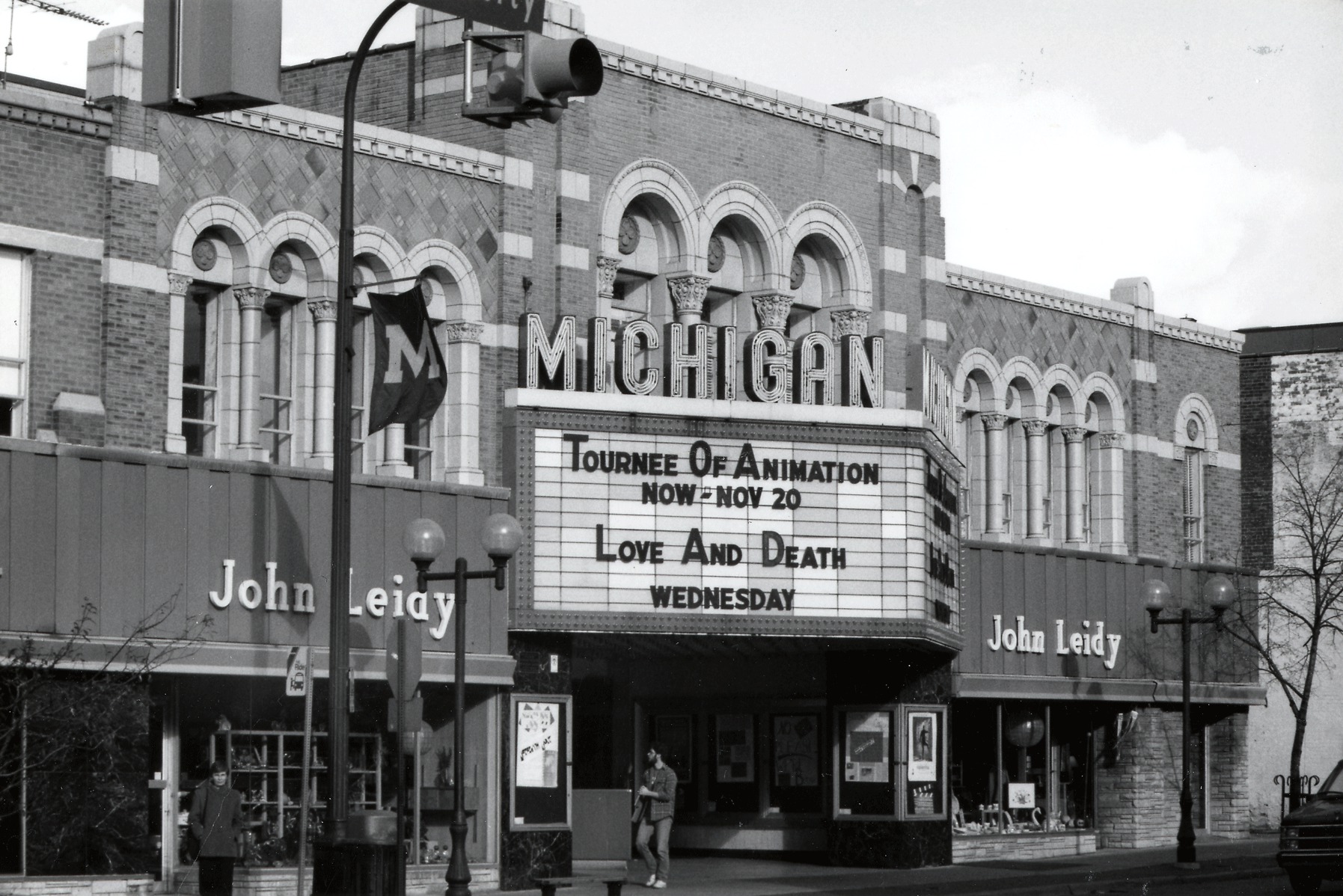 As sad as the sight may be to see a formerly magnificent building neglected to some extent, it has something magical about it – although some find it right, it is a particularly unloving conversion of a once beautiful place.
But if it fits anywhere – the craziest and somehow coolest parking garage in the world – then it has to be in the car city of Detroit.