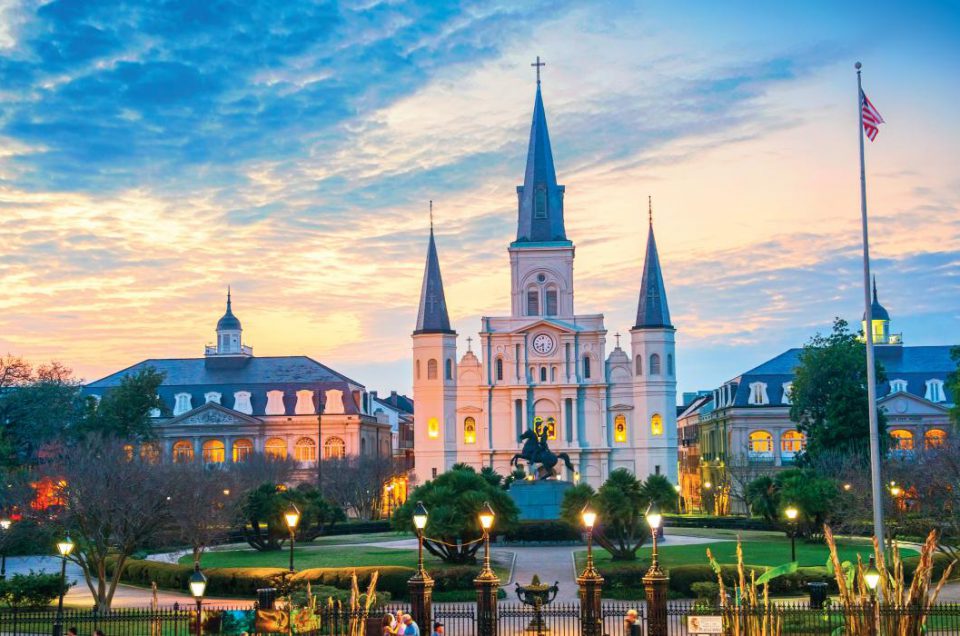 New Orleans is a true wonderland in the state of Louisiana. From the ruins of the devastation left by the stock market crash and the hurricane Katrina, New Orleans rose like a phoenix from the ashes and shines now even more beautiful than before.
Although the city is located in the state of Louisiana, relatively little reminds of the traditional "American way of life", In the city you will meet buildings in Spanish and French colonial style that characterise the city like no other, from cafes sounds jazz music and in the restaurants you can feast on Creole food. Why is that, you ask yourself? Well, the Americans were not the first ones in New Orleans, so there was not much room left to establish another culture. Spaniards and French were simply faster and have left their mark on the whole city. But you can also see British, Caribbean and German footprints in the city. What you definitely can not miss, you can find out here in my New Orleans tips!
First impressions of New Orleans
The trams found in New Orleans shape the city like no other attraction. You benefit not only from their positive effect on the flair of New Orleans', but also from the fact that you probably will not find any other way to enjoy such a cheap city tour .
With $ 1.25 for a one-way trip, you're on board with just $0.25 to go if you plan to change trams. Take a ride in the green carriages of the St. Charles Line to catch a breath of the multicultural air that flows through New Orleans. Drive past imposing 19th century villas or at the private universities of Loyola and Tulane. In addition to the green cars also red, the so-called " Ladies in red ", drive through the city and bring you reliably to the French Quarter, one of the highlights of New Orleans, which I will go into more detail later.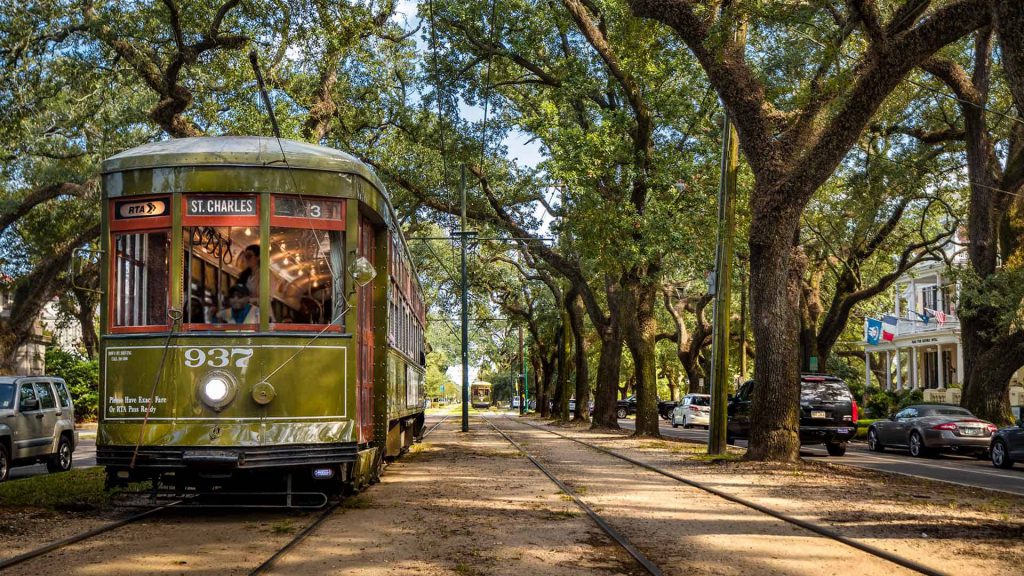 Patchwork blanket New Orleans
During my visit to New Orleans, I was especially fascinated by the so-called Neighborhoods , entire districts that are designed according to a specific pattern. My sense of adventure has taken me straight to the beautiful Garden District, where colorful flower prints dominate the spotless appearance. With so much beauty you do not even know where to look first. Pre-war villas with accurately trimmed lawns line the streetsides, their balconies are dotted with spangled plants, and it is not unusual for them to discover a huge pavilion in the front yard that houses sculptures and exotic plants.
I admit, it's definitely not a poor neighborhood and some celebrities fall instantly in love with the Garden District; Nicholas Cage, Anne Rice and Sandra Bullock are just a few of them. If you can take your eyes off the stunning villas for a moment, look for the Lafayette Cemetery. Yes, that's right, this historic cemetery should not be missed on your sightseeing list, as New Orleans cemeteries boast some special features that should definitely get noticed. In contrast to the cemeteries known to us, these consist exclusively of imposing mausoleums, Decadent maybe, but the use has a valid reason: New Orleans low location leaves the soil very wet, so there would be a permanent risk of disease outbreak, if you would bury the deceased only in wooden coffins. Partially you will find here graves, which can be dated back to the early 19th century; So you take a real time travel during your stay.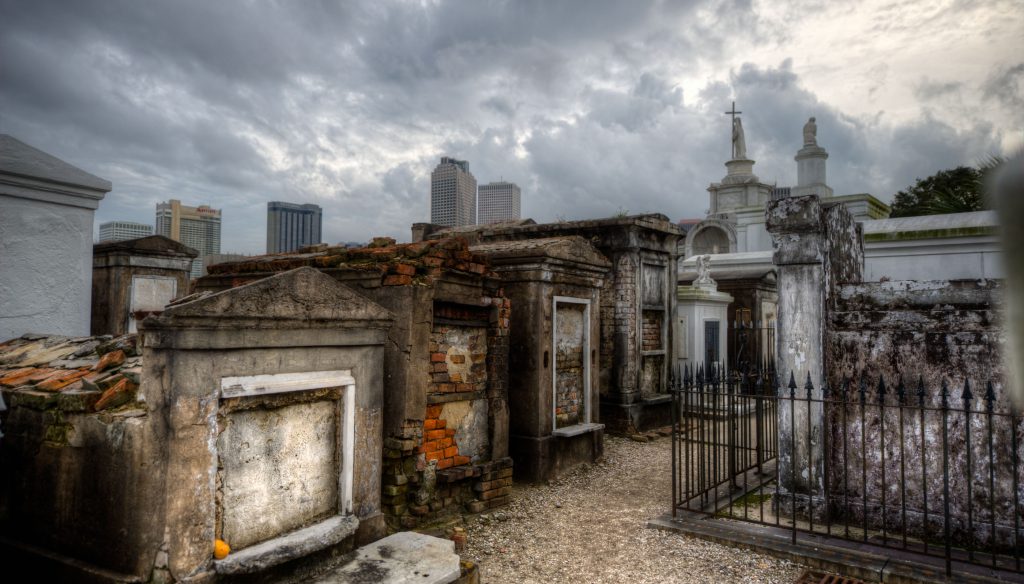 If you've had enough in the Garden District, head to the New Orleans flagship, the French Quarter or Vieux Carré. But before I let you be surprised again, I would like to lead you still past a true American institution: the Mercedes-Benz Superdome. Sports fans are now slipping around in their chairs as the dome is home to the New Orleans Saints (NFL) and New Orleans Pelicans (NBL) as well as multiple venue for so-called Final Fours and the legendary Super Bowl .
Just a few miles further on and you set foot in the French Quarter, where you will surely need more than a day to admire all its beauty. But it does not take a day until the Quarter has drawn you into its magical spell! At the latest, when you stand in front of the often two- or three-story houses with their red brick facades and the dainty, ornate with ornaments and plants terraces, it will have happened to you. Luckily, you can also enter many of the pretty cottages to dine in their superb cafes and restaurants to linger for a moment and let the very special flair affect you. The best view you have from one of the terraces just mentioned and the best café you can spend time, as I was told, in the Café du Monde at the popular French Market . Admittedly, this tip has probably been made for other travelers as well, especially at peak times it is teeming with curious tourists, but the place where the Choctaw Indians once traded should have been seen as a New Orleans traveler must see.
Another highlight in the French Quarter is Jackson Square with the St. Louis Cathedral, which is actually the third cathedral on the site. With her fierce imposing stature , she somehow reminds me of New Orleans itself, which has not been deterred even after numerous catastrophes and has risen again and again.
New Orleans – The "Cradle of Jazz"
A holiday in New Orleans without the appearance of a live band? Unthinkable, thanks to the street bands that have shaped the appearance of the city for years, and the various musical traditions that have found their way into the city with the help of numerous immigrants, the jazz could be born in New Orleans. In Frenchmen Street you will find the city's jazz and live music stronghold , so a visit is a must. If you like it a bit hustle and bustle, do not be shy of crowds and simply want to party all night long, then Bourbon Street is the place for you.
Apart from jazz and cocktail bars, you will also find other establishments for which Bourbon Street is notorious. However, the flagship of the street is the Mardi Gras Festival , which lasts several days , which means "Fat Tuesday". Fett is also the proper name for the festivities, whose origins can be traced back to the 17th century, but there are hardly enough words to properly describe this spectacle. The festival is strongly reminiscent of the carnival traditions, locals vehemently insist that a clear line be drawn between the two, even when both make use of extravagant parades and colorful costumes.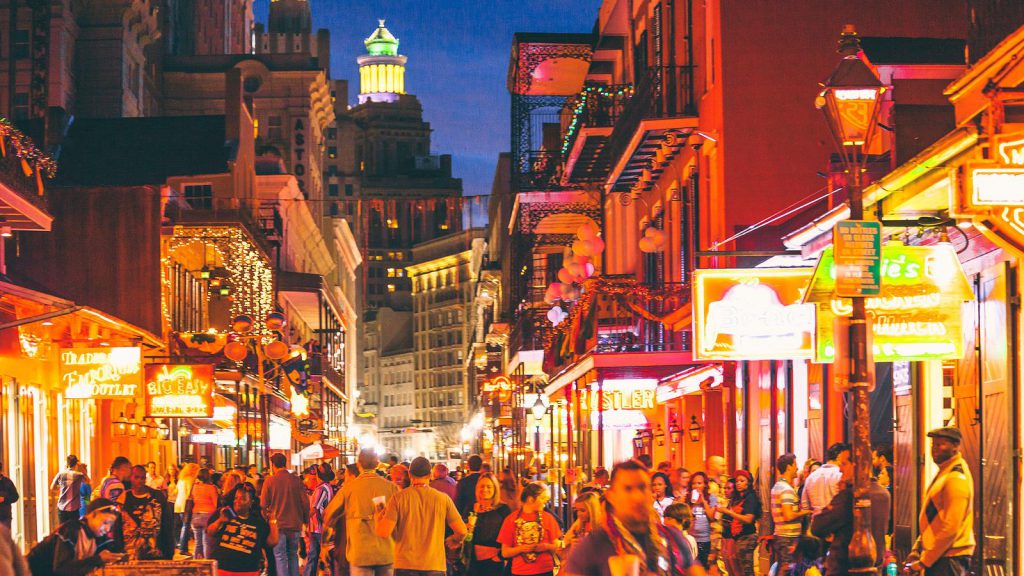 New Orleans tips Mardi Gras
I think you should just make yourself a picture of it, on March 5th, 2019, it is already time again. 😉 You prefer it quiet and dignified, but do not want to do without good live entertainment? Then head straight back to Frenchmen Street and into The Spotted Cat Music Club , which is hugely appreciated by both connoisseurs and newbies for its atmosphere, audience and, of course, its music. It's worth your while to be early, because in the manageable rooms it can get crowded in the evening and you do not want to listen to the music from outside, right? The Snug Harbor Jazz Bistrocan also convince his guests with a great location and snappy music. The end of the room is limited by a stage on which you want to sweep you every evening another band with their songs. Not only music fills the room, but also the clatter of cutlery and the comforting sigh of the guests as they eat one of the delicious, traditional or American dishes . Food and music is always a good combination, if you ask me! If you want to dine and listen in a classier ambience, book a table in Irvin Mayfield's Jazz Playhouse .
Grammy and Billboard winner Irvin Mayfield lets only the best jazz talents touch the trumpet or the saxophone, and knows how to crown the evening with an exquisite meal for his guests. If you do not have to pay too much attention to your wallet, this is your first address.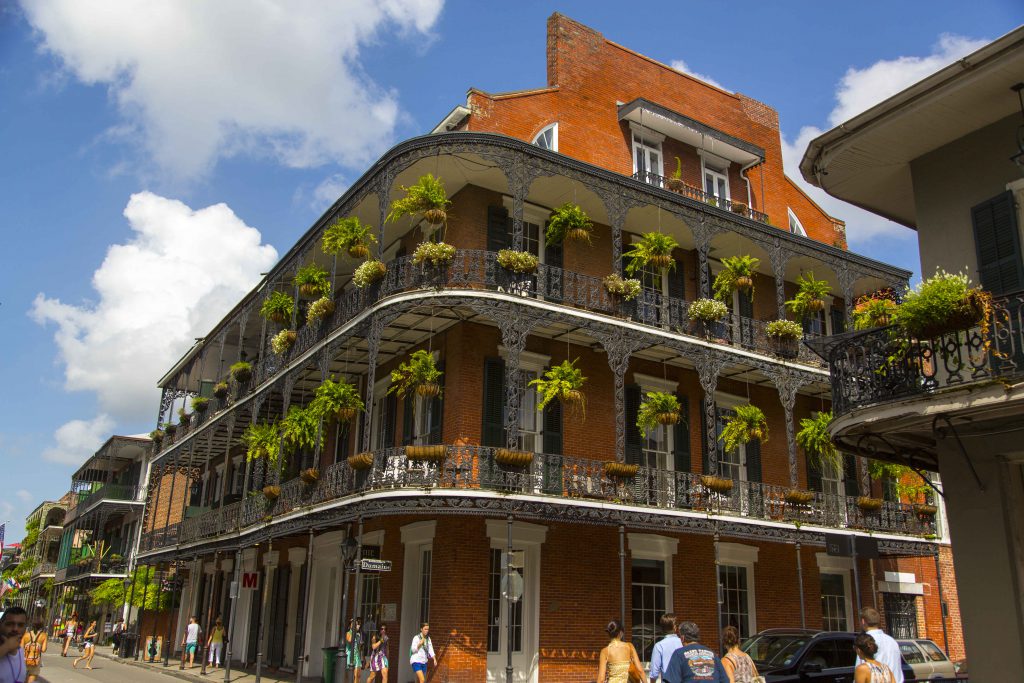 Your journey to New Orleans
My stay in New Orleans ended some time ago now, but whenever I think back to this wonderful city, jazz music again fills my whole body and the images of the imposing mansions and wildly overgrown terraces inevitably dance in my mind's eye. So that you too can enjoy this feeling, I advise you not to wait too long to plan or even book your New Orleans holiday! Combine your stay with a visit to the Mardi Gras Festival or a jazz-sized performance in one of New Orleans' clubs. Whatever your opinion, my New Orleans tips should be a great place to start!