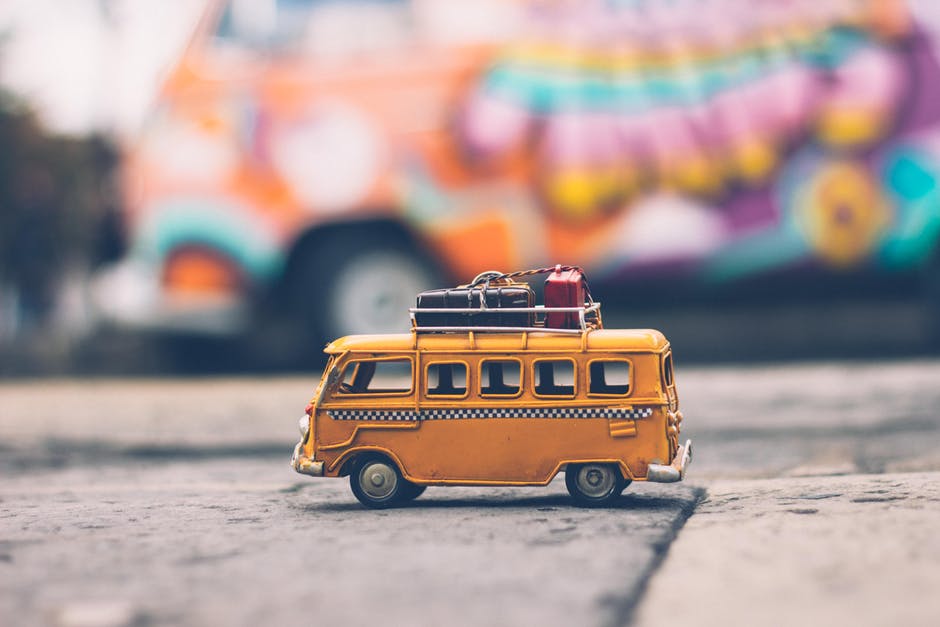 Still curious as to why you should live abroad? Confused, still? In this video, I explain why I like it and why you should at least live it once in your life.
Transcription:
Hi friends, many of you want to experiment abroad, whether for a few months, a few years or a good part of your life. You must know that there are more than 2.5 million French living abroad. This figure is constantly increasing.
My first adventure abroad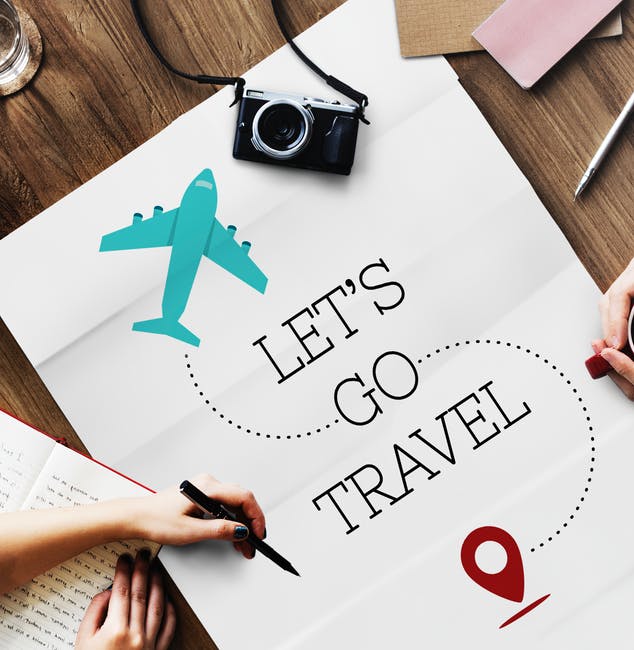 So, myself, I have had several experience abroad.
The first was when I was 22, I left for a few months in London. The goal was to try an adventure, to learn English too. And you must know that there are many French people who have done like me and who do like me every year.
It was a great experience and somewhere, it gave me the virus of expatriation. And then, for a few years, I really wanted, I did not want to stop there, I really wanted to know another expatriation. Finally, London was an expatriation. But I really wanted the next one to be in a culturally very different country and for a longer time.
And that's it, I looked for opportunities and finally, I found a job at the French cultural center in Lagos, Nigeria. And at the time, I did what is called a VIA that is International Volunteering. LIFE in business or VIA in the administration. In fact, it's work contracts – if you do not know – that are accessible to at least 28 years old. And so, that's it, I stayed there a year and a half. It was amazing. The strongest experience I have ever known. It was really an expatriation, an incredible experience.
My experience in Colombia
And since a few years, I live in Colombia part of the year. Let's say that Colombia is my 3rd expatriation even if it's not really the case in the sense that I do not go all year. Besides, here I am talking about Colombia. There we are – you see – a tennis club, with plenty of clay courts. I will sometimes play here. That's it, I became quite a fan of Tennis. In fact, I learned it in Colombia.
Five reasons to go live abroad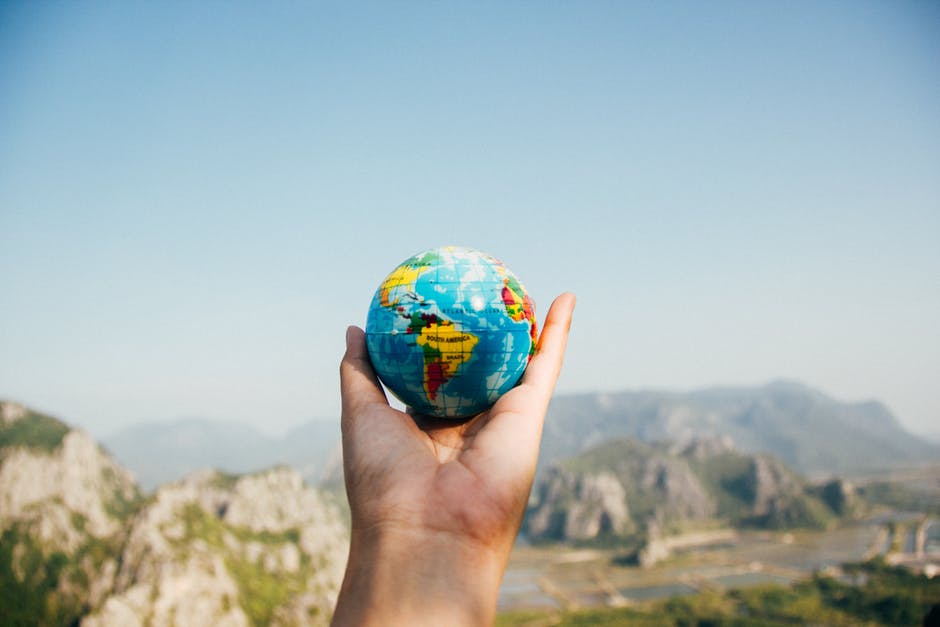 Reason # 1: The feeling of always being on vacation
It feels like you're always on vacation and that's especially true when you live in a tropical country because it's sunny all year round as here. And that's it, you really feel like you're on vacation, even if you work.
But it's not just being in the tropics, it's also being in an environment, in a whole other, much more stimulating environment. And here you are always in discovery. The weekend even if you are expat and you can, you have plenty to discover here. I think it's a big point for me.
Reason # 2: A booster for creativity
Second reason, for me it is perhaps the most important is the fact that living abroad really stimulates creativity. There you go. As I am independent, this is hyper important in addition to the travel blog. But it helps a lot.
But, even as a freelancer, I'm much more creative, I have many more ideas when I'm abroad in travel mode or in expat mode than when I'm in France, that's clear, it's clear. I think that is the case for most independents and entrepreneurs. The best ideas come often when you are in an outdoor environment. Why? Because your brain is much more stimulated, you can compare things, you say you like, that's a good idea, it's not at home, it's done differently here. Finally, there are many other things.
It's not necessarily that you will find ideas of genius like that. It's just that you are in an environment and your brain is much more stimulated. Why? Because the routine is a poison. Routine, it kills creativity. The routine kills many other things. But it kills creativity, you want to be creative, you are independent, you are creative in your job, move, live abroad.
Reason # 3: Living abroad can seize opportunities.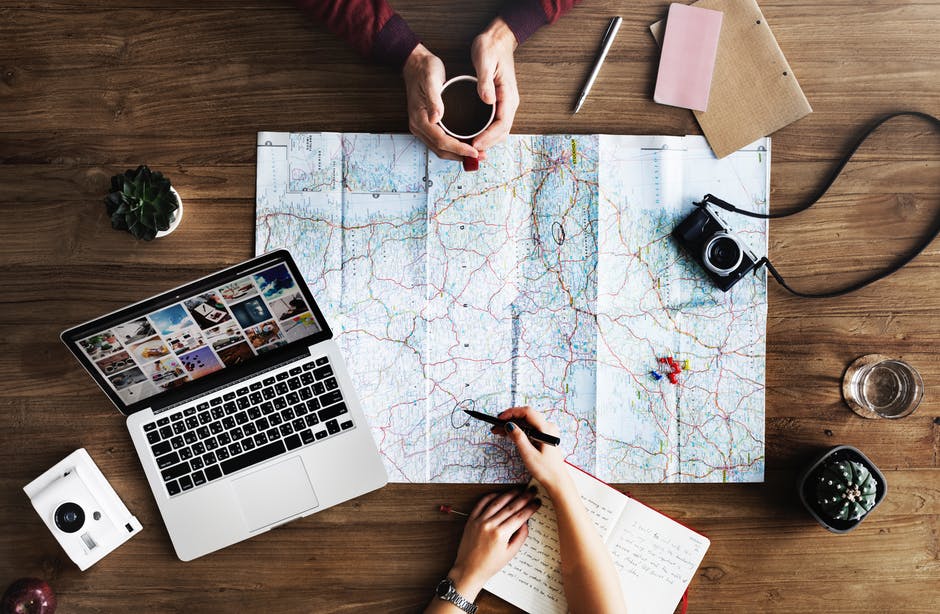 So that's really a very important reason too, because you're living abroad, you're going to meet lots of opportunities and do things you could not do in France. Things you would not have thought of. I, for example, since I live partly in Colombia, I discovered in particular …
Well, I learned tennis here in Colombia. Why? Because tennis here is not expensive to learn. See an hour with a private teacher on a course, it's something like 10 €, you see it's cheap and here for 3 quarters of an hour, you have a teacher just for you and in addition you learn about the beaten earth.
As my tennis teacher said, here the clay is for gourmets. It is a kind of old charmer of about fifty years, even sixty years. I started some time ago in I bought with friends also a coffee in Colombia. That's something I could not have done in France because it's out of reach.
There are still so many things that I could tell you when I was in Africa in Nigeria, I was able to do TV, and then present a program on the public channel. I did a lot of things, it's the main things that come to mind right now but that's it. Just for that. Living abroad is great if you multiply opportunities. It is a multiplier of intensities.
Reason # 4: Learning languages
Fourth reason: Living abroad is the ability to learn and that is an enrichment, it is adding strings to your bow. And to learn a language is not only to be able to express oneself with other peoples, it is also to learn another way of seeing life, another way of seeing things. And that's why learning a language is so rewarding.
Do you know Mosalingua? It is an application for learning languages. It's a friend who created it. I also realized for him a series of dialogues based on my travel stories. He also developed Mosalingua Web: a complete training to learn languages.
Reason # 5: Challenge your certainties
The fifth advantage of living abroad is that it helps to challenge our certainties and that is important in life. Living abroad allows you to have a more open mind, without doubts less franchouillard and that's it. That's a good thing. It also allows you to be a little more tolerant, to understand the benefit of certain things. Here. That too is an important advantage.
Another reason…
I could have talked about a benefit that is a financial benefit. Finally, not always but in many countries in the world, especially Asia, living abroad allows you to spend much less since the standard of living is much lower. And pay less if your company is located in the said country.
You can have a lot less tax than in France, fewer expenses at the level of your company. Which is not very difficult when you know what is happening in France. So that's a definite advantage. So, I did not mention it because in fact for me, I think it can not be the main reason for living abroad.
Why? Because others, because living abroad first there are also negative sides far from home, from your family. And the mere fact of wanting to live abroad because the tax burden is lower.
There, I'm not sure that in the long run, that's reason enough in my opinion. But, well, it depends again, it's an opinion, it depends on everyone. So that's why I did not mention it. But it is also an advantage that can be important and finally, if you like to live abroad for all other reasons, well that's the icing on the cake.
So much for this video on this subject that I like a lot, I speak a lot also on the blog. That's it, I encourage you but that, you will have understood it to – if you have never done it – to try an experiment abroad. Go ahead, go for it!