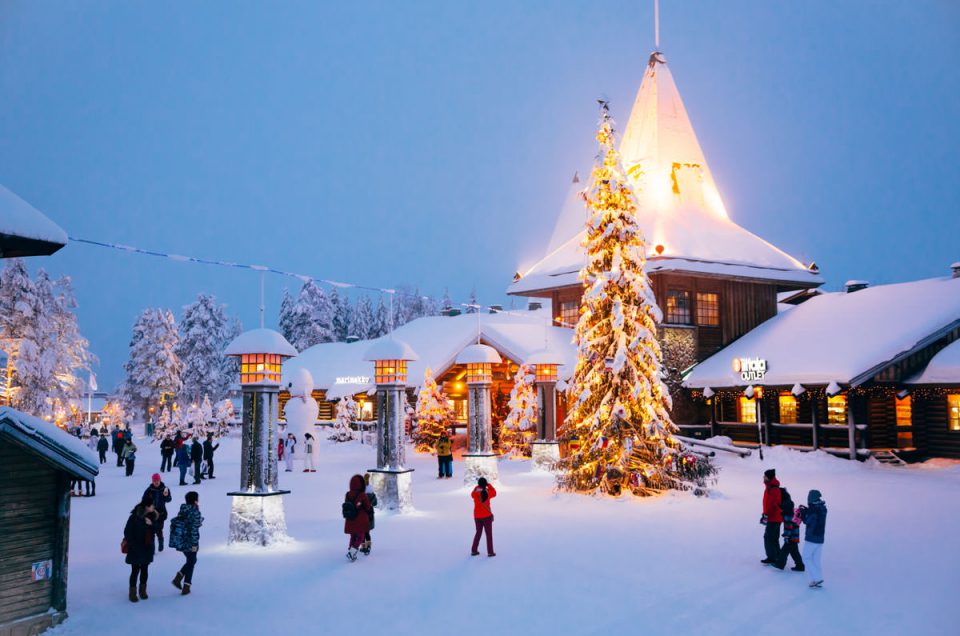 Our essentials for a trip to Lapland
The right moment: from December to April. In January, snow thickness and cold record.
Getting there: with Finnair, Paris-Kittilä via Helsinki from € 348 (www.finnair.com), then drive to Äkäslompolo (about 1 hour).
Time difference: GMT + 3, 1 hour more than in France, in winter and in summer.
Good to know: always plan a tube of sunscreen on oneself to protect oneself from more vigorous UV in a very pure air and at altitude. Same, provide sunglasses with lenses with a high degree of polarization.
WHY NOW?
TRAVEL TO LAPLAND
Finland celebrates this year, exactly 6 December, the centenary of its independence. Many cultural and sporting events are planned in Lapland
Finnish Lapland is one of the most favourable places in the world to observe the aurora borealis. These luminous phenomena occur there nearly 200 nights a year, visible from the end of August to April.
To take a breath of fresh air, the purest in Europe lose the bearings of time in the permanent night of January and enjoy a rare natural environment: forests and frozen lakes, and finally relearn the word "silence".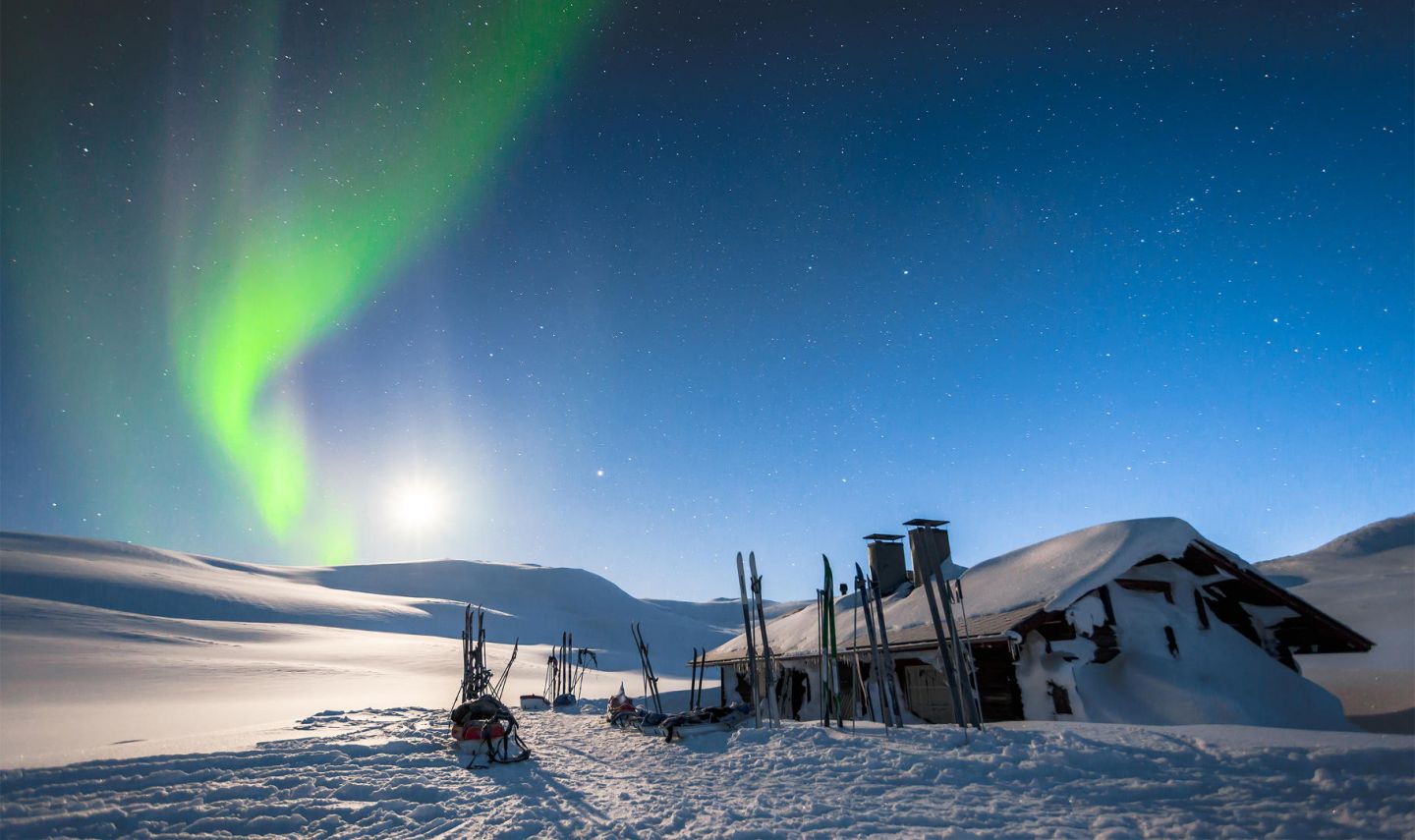 TASTE, TOAST, REFUGE
Karilan Navettagalleria – Äkäslompolo
A cafe/gallery exhibiting works inspired by witches, trolls and other inhabitants of the woods. We eat there a succulent savuporokeitto, smoked reindeer soup with vegetables and local wild herbs, also sold in bulk.
Kota Maja – Pallas-Yllästunturi Park
Planted in the heart of the national park, at the crossroads of the tracks and paths leading to the Kukas, Lainio and Pyhätunturi mountains, the "hut" of Maja is a stopping point for snowshoe walkers and skiers of all kinds. An open fireplace allows everyone to grill their provisions.
Ravintola Poro – Ylläs
All the specialties of Lappish gastronomy are here: salmon soup, Arctic char net, moose roast, bear steak, not forgetting reindeer in all its forms, all accompanied by various edible roots, wild mushrooms or cranberry jelly.
Ylläksen Kaivohuone – Äkäslompolo
A warm pub where you can taste the best hamburger in the reindeer of the city. Outside, a low beam indicates if the place is active.
Wood Jewel – Kolari
The cutler and designer Kauko Raatiniemi and his son Tuomas design and manufacture birch or reindeer knives, whose style includes the sheaths, is inspired by the Sami tradition.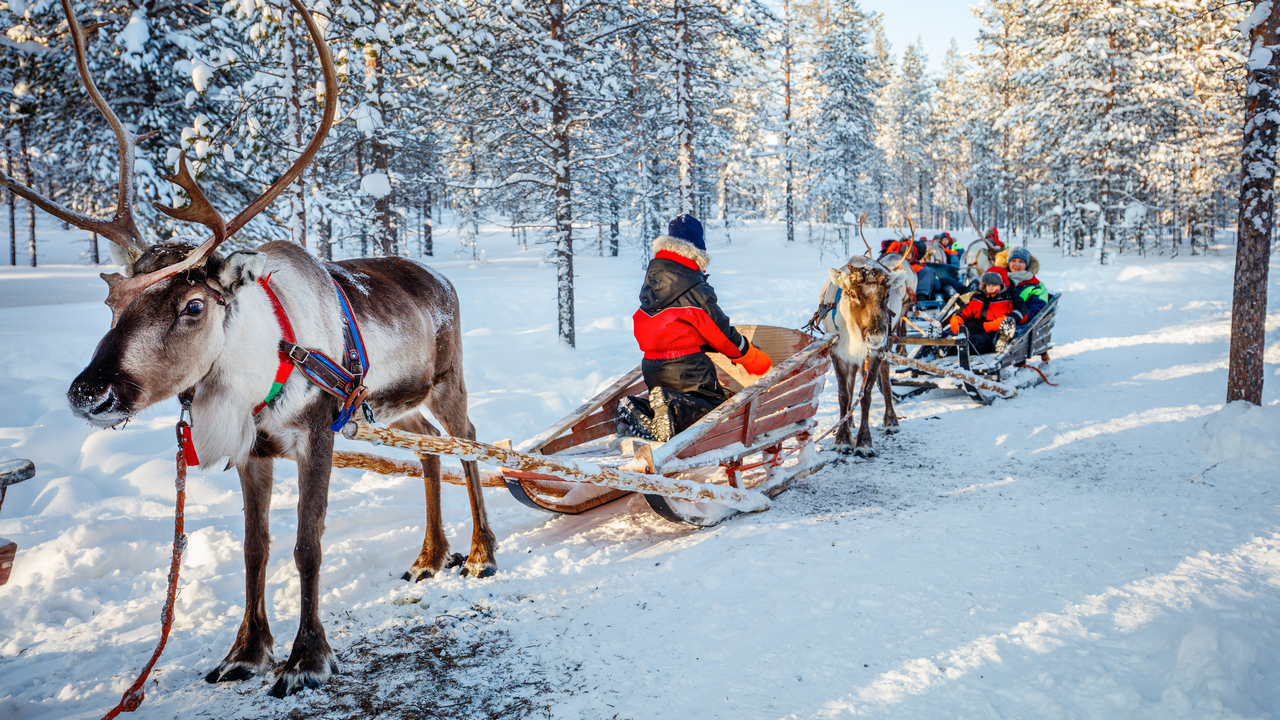 LYRICS
"What music, silence! "
Jean Anouilh, French writer and playwright (1910-1987)
TO READ, TO LISTEN, TO SEE
One Square Inch of Silence, Gordon Hempton, ed. Simon & Schuster. A book that helps us to hear the world more clearly
A few grams of silence, Erling Kagge, Flammarion. The first adventurer to complete the trilogy tothe North Pole, South Pole and summit of Everest, this Norwegian explorer tells in this intimate and militant story, his approach to silence.
Viimat, SomBy.Finnish Sami rock band whose mission is to "dynamite" clichés and stereotypes that still stick to the skin of this indigenous people
Snow Melting into music, Gordon Hempton. The little music of the snow that melts, recorded by a bioacoustician.
71 ° Solitude North, by Damien Artero. The Lappish wandering of a woman on skis, in autonomy for 1,200 km
Napapiirin Sankarit, from Dome Karukoski. The wacky adventures of a couple, in the Sami winter.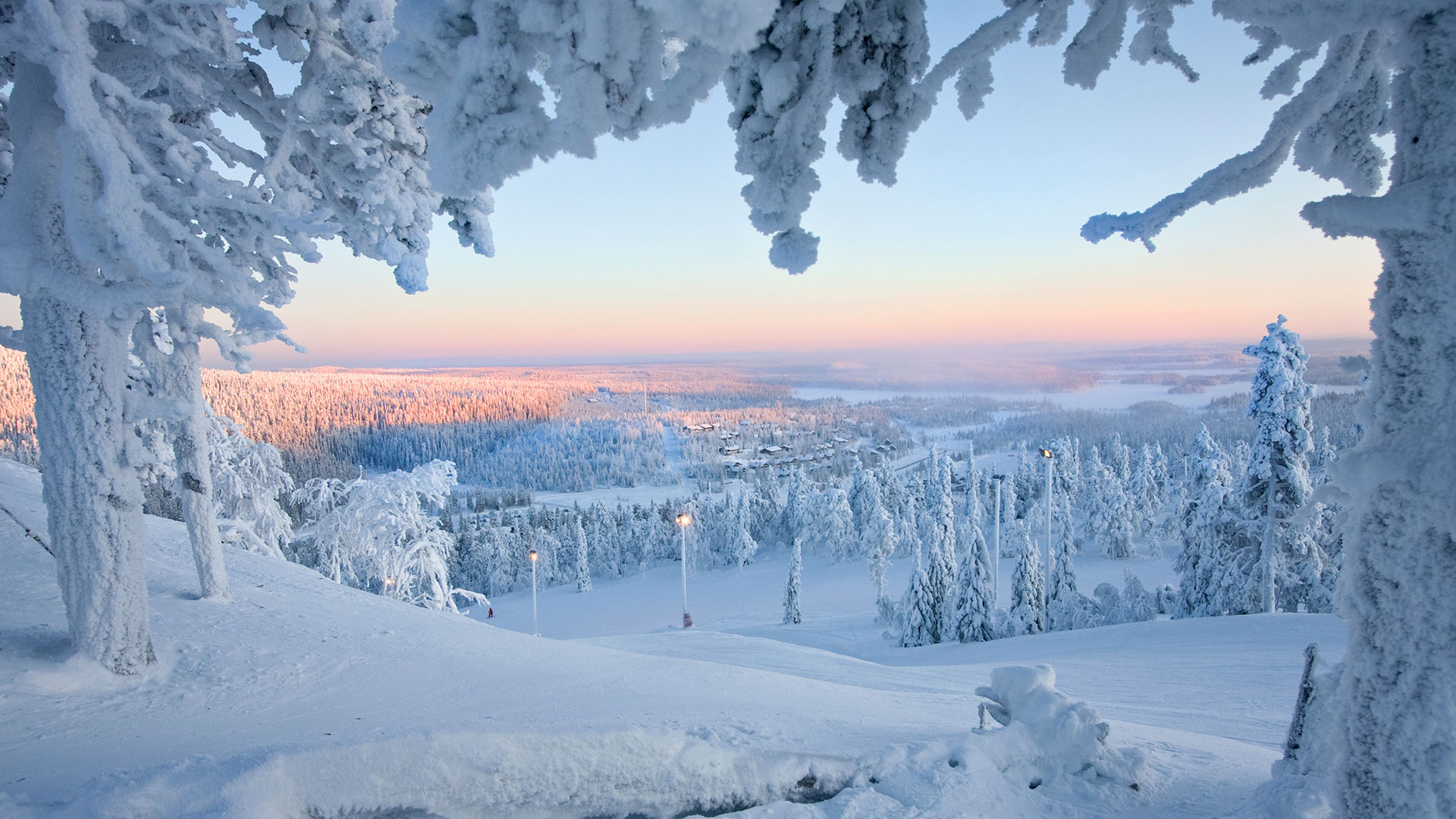 THE NUMBER
-41.2 °
This is the temperature record of the year 2017, recorded between 4 and 5 January by the thermometers of the Laukukero weather station, located in the heart of the Pallas-Yllästunturi National Park.
EXPLORE, ADMIRE, FLOAT
Snowshoes
Explore for yourself – or under the guidance of a guide – the Lappish wilderness off the beaten track, while enjoying breath-taking views.
Little Chills
The ice-floating, a hole drilled in the lake's cap allows you to reach the water, isolated in a dry suit, you let yourself float, look up at the sky, hovering!
Snow Village
In Lainio is born each year an ephemeral village of snow and ice. A hotel, a restaurant, sculptures and even a chapel that melt in the spring.
Fresh
Sleeping under an igloo remains a must! The thermal equipment allows to support easily – 5 °. A heated space with fireplace collects the chilliest.
With 2/3 days more …
HELSINKI STYLE
Behind its air of great discreetness, wrapped in the classicism of its Art Nouveau facades and sometimes austere Soviet influence, Helsinki is a dynamic and festive European cultural capital. All you need to do is to linger in the Design District, a showcase for Finnish creativity, and around Lasipalatsi and its museum hub.