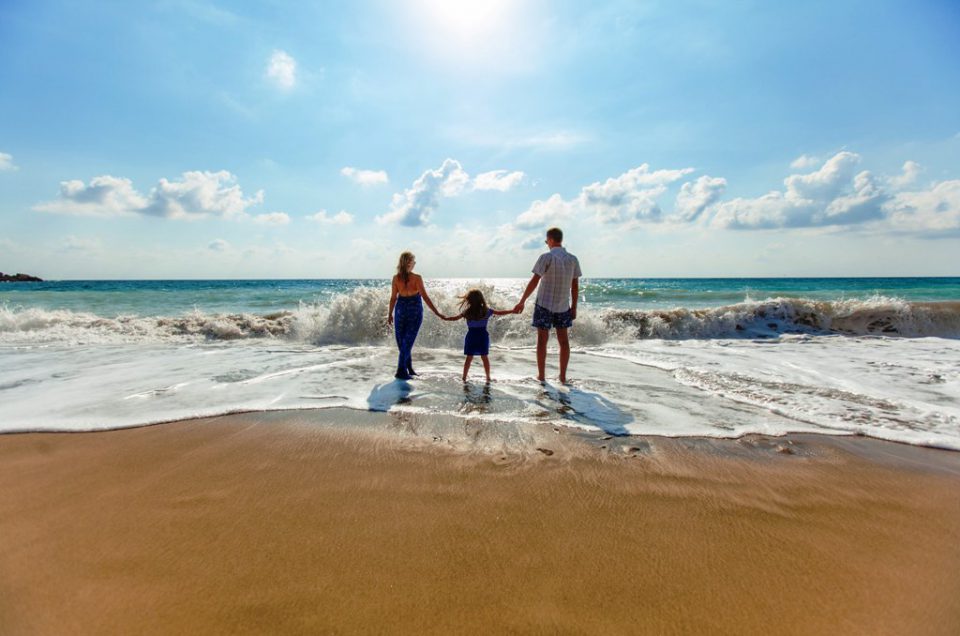 Today I will introduce you to an unusual family. Indeed, David and Valérie embarked with their two children for a long sailing trip. It's been 4 years since they were on the seas of the globe! They keep a log on to their site. Nomads of the Seas, yes!
Preparing for this world tour
– Hello to you 4! Could you introduce yourself?
David, Valerie and our two children, Bastien and Morgan, aged 4 and 7 at the start of the trip 3 years ago. Not to mention MITI, our sailboat.
What was the journey so far?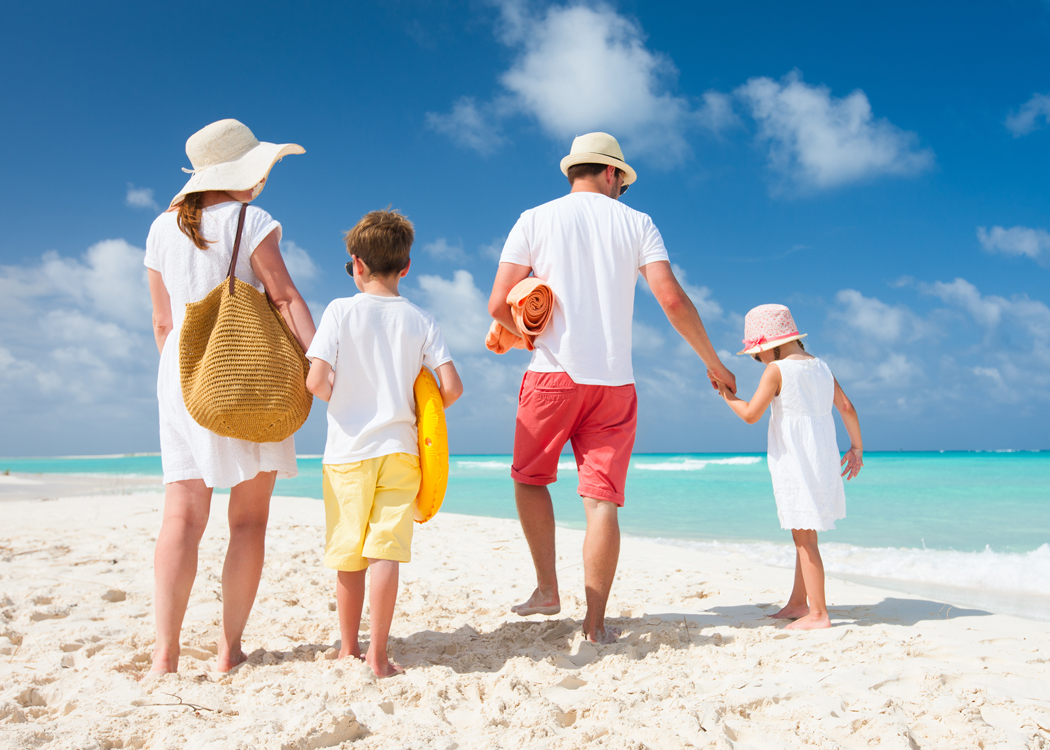 After a difficult start, we left a little late in the season and experienced bad weather very quickly. It cooled us a bit and we caught our breath in a marina in southern Spain where we stayed for 5 months! This allowed us to improve our English and Spanish, plus for the rest of the trip. The following spring, we headed west and Atlantic. A stop in Gibraltar and in front of Ceuta, a Spanish enclave in Africa. Then Morocco, the Canary Islands we adored, Cape Verde with many other crews, with whom we shared the same fears and the big jump of the crossing.
Then there is the Lesser Antilles, virtually a new island with each new navigation system and new discoveries and a real pleasure, even if inter-island channels are not always easy to pass. An extended stop to the south, in Gran,ada to let pass hurricane season and then a recovery towards the Greater Antilles: Dominican Republic, Jamaica, Cuba.
Already the return of hurricane season and the need to go south to be safe. We have decided to target Panama and are surprised and charmed by this country far from the simplistic image of the channel.
Finally, a climb to the north by the islands of Colombia, Honduras and Belize where we are now.
– Nice trip! How did this project get started? Imagine that the idea sprouted little by little?
Yes, little by little. Like many, the dream of leaving but without letting go of the ground. The sailboat came quickly as the ideal means of transportation and accommodation for our family. It is nice to find one's "home" every night without worrying about "Where are we sleeping? Where are we eating? "
Once the choice of means of transport has been made, the route is almost already drawn. We planned to go around the world because it seemed simple. "We go around, and we go home! "The reality is a little different, the choices and desires of each have often changed the next stage, the weather, the sea with its currents, the seasons, all this has transformed our project over time.
– You left I think no date back? Why, how does one come to decide such a project?
In fact, we left with several deadlines but always with the possibility to continue. Such a radical change of life might not suit us. I speak for adults because children have an ability to adapt that allows them to be everywhere as their parents are good. So, we had as first deadline, one year.
The second deadline related to our respective businesses and in relation to holidays or rather lay-offs of our work. This is coming to an end soon.
The sailboat and the budget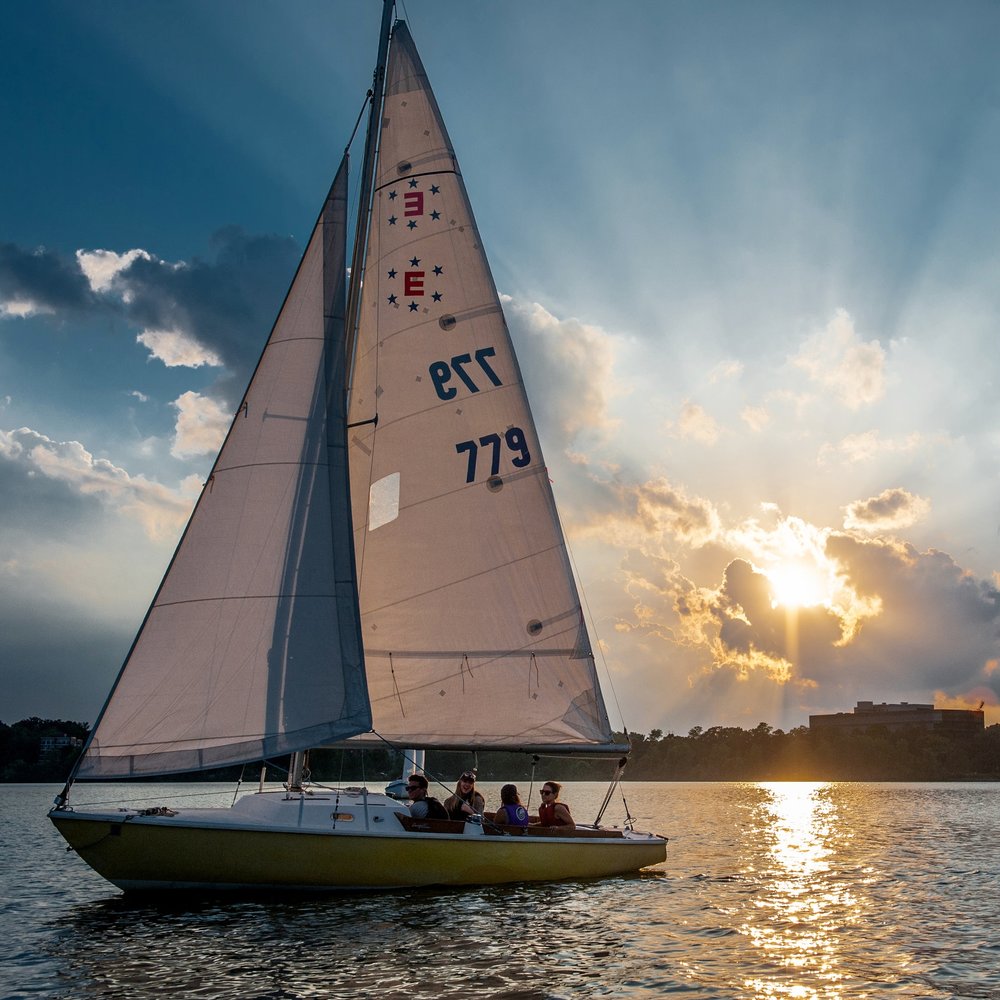 – Ha layoffs, a chance! Which sailboat do you use? It seems to me that it is rather a small format?
We chose a sailing boat with integral steel dinghy. Steel for its robustness in the event of a shock on a reef or at sea. Before we left Cape Verde a wooden sailboat sank just before reaching its destination after typing an OFNI (Floating Object Unidentified), whale or container? We prefer a bump on the boat!
Integral dinghy because it is nice to be able to approach a beach, a lagoon, enter an estuary when other boats are doomed to anchor far from the shore.
The size of 10, 11 meters was a more financial choice than personal even though we always had the idea that small unit, small fees. We have said each one a space for oneself. Each child has his cabin that he loses during navigation or the organization is different. A room for adults, a kitchen area with sea water and fresh water, a square (table and bench), which serves as a dining room, playground or work for the school. Finally, a navigation table and work and a bathroom without shower. An F4 in 10m that says better!
MITI is a Vulcan 7 deckchair with a single bilge shell, steel hull, stainless steel deck is a sloop designed by architect Caroff and manufactured by the shipyard Brument
– How much did it cost to buy?
There, it really depends on the market. Four years ago, during the search, we found only four boats that met our desires. The first one, we missed it then it was a choice related to the manufacturer, the present equipment and the work to be envisaged. Miti cost us 64,000 euros.
– Ha yes anyway! And for the equipment budget?
It was necessary to add 2 to 3,000 euros to bring up to date some equipment, to equip with personal vest, to equip itself with a satellite telephone, a beacon, etc. …
Crucial issue? What is the budget per month all inclusive?
Crucial and difficult question, I will not hide that I was wrong and that I had underestimated this point. In fact, everything depends on how we live. Some like to enjoy everything, restaurants visit etc., and have important budgets, others stay at anchor and do not move. The hardest thing was to put ourselves in relation to our budget which is 600 euros per month. Initially, in the Mediterranean and on the east of the Atlantic, the boat was often in marina and the cost of it climbed the budget up to more than 1000 per month. Fortunately, we also have money aside for this and the hard knocks.
On this side of the Atlantic where the winds have a certain consistency the boat is often at anchor and the budget of 600 euros is held easily despite home and boat insurance, taxes and loans that must not be forgotten.
Our way of sailing is therefore anchorage, a lot of fishing, little restaurant and a few visits to each island. We do not forbid to rent a car, to take bus, to pay a guide, etc. … We are here, today and take advantage of the place that we will not have more chance to find again.
– 600 euros per month for 4 people, it's not much! How do you finance it? Savings, annuities, work …?
This is the big job before the trip. It took us several years to acquire a house with barn that I converted into an apartment for rent during the trip. These few years, which roughly correspond to the years when the children were young, allowed me to renovate the house which required a lot of work and to make these two apartments. The loan still in progress is filled by the annuity.
We also have money left in case of a blow that happened to us in Panama where a water inlet stopped us for more than a month at the yard.
The choice not to work during the trip is simple. Those who work do not travel or little! You must find work and stay locked up in a rarely idyllic place where the constraints of daily life are added to those of nomadic life. Moreover, the money earned is largely lost in the expensive daily life where work is present. Very happy, as computer scientists, those who manage to work from their boat with a correct salary.
Life aboard a sailboat
– How do you manage life on board in such a small space?
We live outside! Each space is used in turn and it is common to step over a child playing Lego or wait for his turn to go to another space. This requires regular storage even if our boat is rarely tidy! We quickly get used to the small size of the place and are always surprised when we find during a visit a huge hotel room!
When we are at anchor, the morning is devoted to various jobs, school, DIY, the website, laundry, etc. … and the afternoon to visits, food, beach or fishing.
During navigation, no school and we only occupy the rear berths because the front one is impractical because of the movements of the boat. Bastien and Morgan in one and Valerie and I in turn, quarter requires, in the other.
– The 3 trips / destinations that have marked you the most since your departure?
Very difficult question as each stop is rich of the landscape and meeting. I would give Morocco because it was the first destination where landscapes and culture are different from our France. With the unforgettable memory of our entry in the wadi Bouregreg with the stress of an unknown entrance without map and the pleasure of discovering the wall of Salé and the renovated Oudayas which overlooks a string of fishing boats of shimmering colors from where emanate welcome warmth.
Then maybe Cuba with its people so cultured in search of freedom, endearing people and so close to France by its convictions and its principles. The exceptional underwater hunts with the first steps of Bastien in this activity and his first big lobsters.
Finally, Panama because so much the opposite of what we thought. Already, it rereads South America from west to east and not from north to south, then it was our first destination on this continent, the first contact with the virgin forest and its inhabitants: Howler monkeys, anteaters, parrots and toucans for the main ones. And the San Blas and the Kunas Indians and their arts, the molas to forget the canal and the famous hat.
– I had many good echoes of Panama, I will spend in a few months. What are the most difficult sides since you started this nomadic life?
The waves playing with the boat and our stomachs! The smallness of our habitat, its lack of a real bathroom and the remoteness of the family. For the children I would add the lack of other children, the sailboats are all too rarely sailboats with family and the often-divergent courses.
– The most beautiful sides? I imagine there is a crowd! 🙂
None, besides we are still here! It's a special life where frivolous things in the land of France can become a real headache on a sailboat. Searching for an internet connection, shopping, finding water, post office, laundry, questioning and daily adjustment are all necessary. This does not please everyone and we are far from the "I order a pizza for tonight? Yes, I have it delivered after my long hot shower and we eat it in front of the TV. In short, we love this bohemian life, or we change the garden as often as anchorage.
Besides that, swim with the turtles, hunt in a multicolored world grouper, lobsters, dolphins, watch whales, manatees.
To exchange with locals with different customs and cultures, to meet at anchor in dreamy places, to visit countries that we only knew by their singing name. It makes impossible to describe the indelible trace that this journey will leave in each of our hearts. Our heads are full of small and large souvenirs that range from the piña colada prepared with freshly cut pineapple and coconut served on the beach in the Dominican Republic to the bath around the boat with dolphins in Guanaja, Bay Island, Honduras through the history slices of the conquistadors, slavery, the Mayans and their fabulous sites.
The real question is: "Will we be able to rehabilitate ourselves to a sedentary life? "
4 years sailing around the world
– Indeed, that's the real question. Man adapts to everything, I think so. But I guess it'll be hard! How is the rest of the trip?
We are coming to our second deadline. The return is more than envisaged, we return. The life on board and its constraints, the perpetual movement of the boat in the waves, the lack of comfort but especially the financial necessity, the lack of child who does not facilitate the socialization of the children, … Many things which push us towards our life before. We will have taken 4 years of nomadism, 4 years of different life, 4 years is already that!
–  Yes 4 years, it's already a great chance! One last word?
A sentence that we followed to the letter without realizing it. We must always leave unvisited areas, forgetfulness, friends, to have regrets and have the pleasure of returning.
Thank you to David and Valerie for taking the time to answer my questions during a stopover. I know it's not easy to find time for that!
I do not know you, but this mode of travel attracts me a lot. Traveling by sailing is synonymous with a lot of freedom!
To continue, I advise you this episode of the podcast about a young couple preparing their sailing around the world!  And why not a cargo trip ?
I leave you with these two guys who are hitchhiking around the world