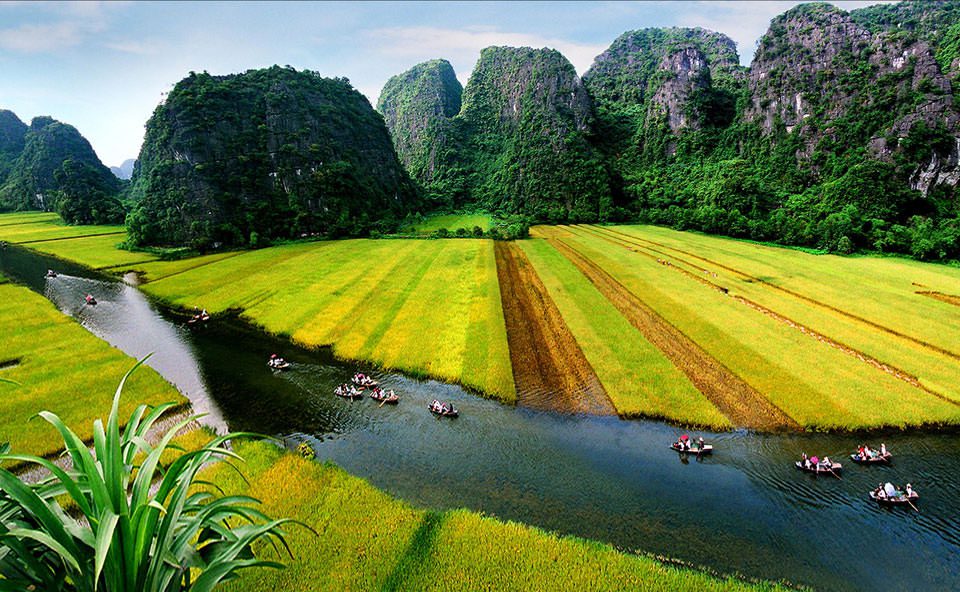 Going on an adventure in Vietnam is always an epic experience. For some time, the growing popularity of motorbikes in this country has conquered the heart of the most adventurous tourists. The bike allows you to feel a sense of absolute freedom that no other tourist on a bus tour can be able to understand. Traveling in this way is a true opening to the unknown, encourages encounters and allows you to contemplate sublime landscapes, off the beaten track. Ready to live the adventure of your life? Here are some tips to follow for traveling with peace of mind.
Why the choice of the bike?
The bike makes it possible to go where few tourists often dare to venture. It must be recognised that, even if the bike has become popular in Vietnam, the most adventurous travelers who dare take the plunge are not the majority. The choice to explore Vietnam without the constraints of an organised tour, improvising day by day and knowing nothing is a challenge. But it is worth living the experience. A ride to the unknown encourages chance meetings and gives access to unexplored places. Welcomed with open arms as a member of the family, the language barrier is no longer there. Conscious that I could not have lived such an experience without a motorcycle, this adventure was an amazing experience on a personal and human level.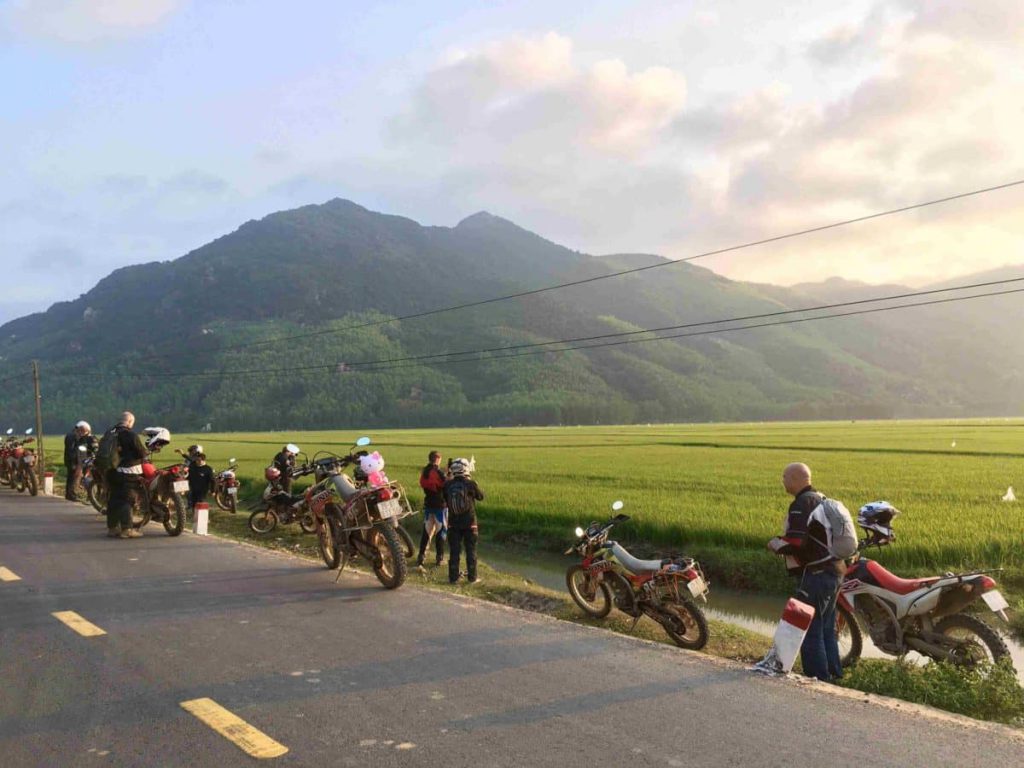 Buying the bike
Like many, I never had the opportunity to ride a motorbike before, let alone in Vietnam. If you are ready to take the plunge, some tips are needed to avoid your trip ending in disaster.
You should know that traffic in Vietnam is very busy in major cities such as Hanoi or Ho Chi Minh City. The secret to dealing with this? Never stop, continue on the road slowing down, have eyes everywhere, stay relaxed and focused, very focused … Because yes, if you want to have the chance to travel the Vietnam on a motorcycle, you have to get out of the busy urban intersections before joining the beautiful mountain and country roads. But be reassured, like many travelers, I learned to drive on the spot smoothly in the road hamburg of Hanoi.
Once you're ready to drive in Vietnam, it's time to rent or buy your bike. Being there for a full three weeks, I made the choice to buy it. A small semi-automatic for the modest sum of $200 or 4 000 000 VND.
It was a HONDA, very popular in Vietnam, it must however be at least 5,000,000 VND ($250). Knowing that rental for a month is roughly the same price, it makes sense to make the small investment that you can sell on again afterwards. Also knowing that a deposit of $400 is often required when signing the lease, it is up to you to do your maths.
If you are motivated to buy your two-wheeler, many ads for bikes are displayed in hostels in Hanoi and Ho Chi Minh City. Otherwise, I recommend watching the very active Vietnam Backpackers Sales Facebook pages or Vietnam Backpackers Travel and Sale .
If you rent your motorcycle, most serious agencies carry out a complete mechanical inspection. But if you buy it, it's probably better to go to a car mechanic to get it checked over. Generally inexpensive (at around $10), a mechanic can check if your bike is safe and roadworthy.
At the minimum it if worth getting the bike checked for,
Front and rear brakes
Wheels (tighten if necessary) and tires
Tighten the chain (if necessary)
Lights (in case you drive at night, but it's not recommended enough)
Oil levels
Starter
Horn (more than useful, you will use it constantly)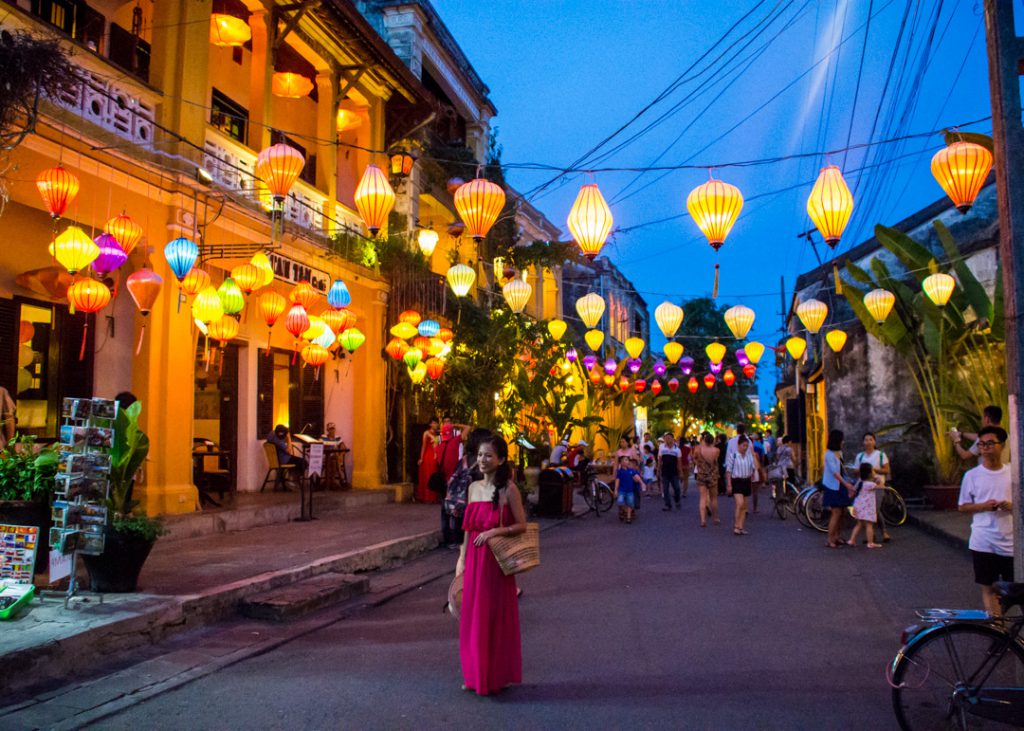 Be road legal
International license : Since 1 st December 2014, the International license is accepted in Vietnam. Before that date, you had to pass the Vietnamese license to be entitled to drive on Vietnamese roads. Many tourists took the risk of not passing it, which gave rise to serious problems in the event of an accident. From now on, the international permit makes it possible to be road legal. However, make sure that you check with your insurance company.
Motorcycle registration card : When you buy your motorcycle, a credit card sized document must be given to you. It's the identity card of your bike that proves that the vehicle belongs to you. In the event of a roadside check, it may be required. It is important not to lose it.
What you need
Luggage rack to put your backpack (usually it is already installed when buying your two-wheelers.
Poncho in case of rain. Some models are even big enough to cover the handlebars of the bike, which will allow you to drive dry.
Gloves. In case of a fall, they will protect your hands.
Sun cream. The sun in Vietnam is very strong, be sure to protect your skin.
Mobile phone with a GPS app. Constantly updated, it allows you to find your itinerary, restaurants, hotels and shops with ease.
First aid kit.
Water, a lot of water. The heat is such that one dehydrates rather easily.
Accomodation and food
Between Hanoi and Sapa, there is a very busy route with a stop at Moc Chau and San La. If you follow this path, it will be very easy to find accommodation and restaurants. For the more adventurous wishing to go off the beaten path, you will also be spoilt for choice. Having made the choice to go to small villages, far removed from civilization, I still found food and accomodation to be plentiful. In any city, even village, there are " Nha Nghi ", guest houses where you can sleep and eat. It is very easy to find along the way, even in the most remote places. Overnight may vary between VND 1,000 and VND 3,000 (approximately $ 3.50).
There are always small restaurants on the roadside. Vietnamese meals will be served in abundance. You will be tempted by the traditional Pho, the famous spice soup and fresh herbs with soy sprouts and rice noodles. It can be beef, chicken or vegetables. In addition to soup, you will be able to find to other great Vietnamese culinary classics such as grilled tofu, tomato tofu, sautéed vegetables with garlic, all with white rice for the modest sum of 30 000 VND ( about $ 1). Finally, if you want a little refreshment, I recommend the Nước Mía, a sugar cane juice to enjoy fresh, in the small cafes along the road (price ranging from 15 000 to 40 000 VND depending on where you are).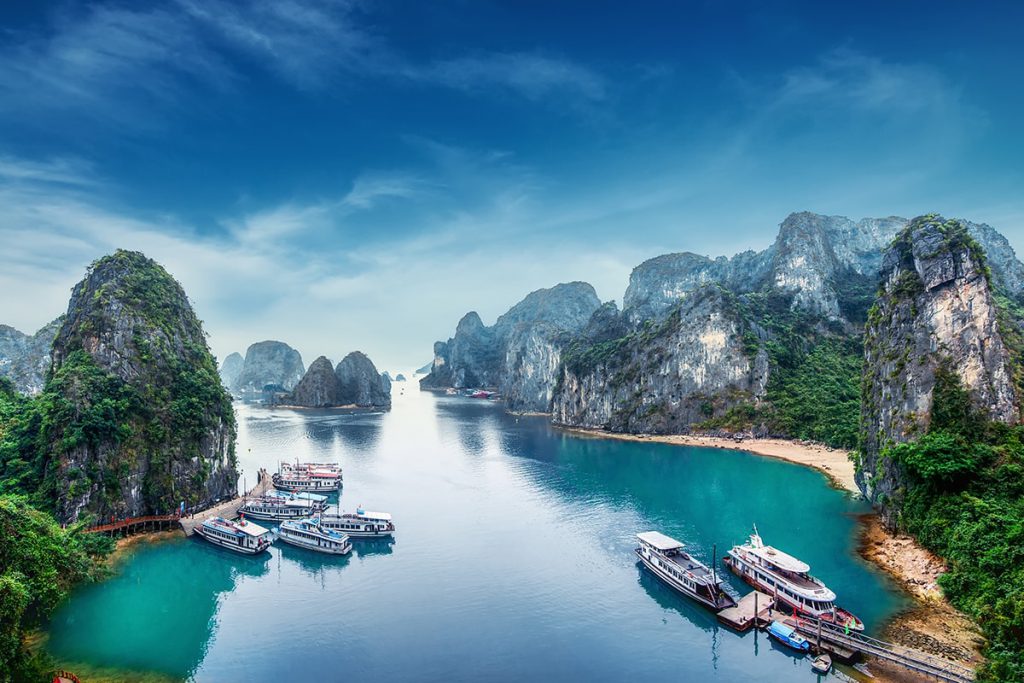 Route
If there are so-called "unavoidable" stops between Hanoi and Sapa, like Moc Chau, I made the choice to avoid them. Vietnam is full of little treasures to discover. Between big cities and lost villages, here is a small summary of a beautiful break of two weeks on a motorcycle.
IMPORTANT: When continuing your motorcycle trip, if you decide to use Google Maps , I recommend that you always look at the route that avoids motorways that are mostly forbidden to motorcycles.
Hanoi-Hoang Long: Getting out of Hanoi to get to the country roads is not easy. After driving for about fifty kilometers in the busy streets of the capital, a break is needed.
Hoang Long-Moc Chau: Instead of going to Mai Chau, we made the choice to go to Moc Chau, less touristy and more charming. The small town, surrounded by green rice fields, offers breathtaking orange sunsets.
Moc Chau-Yen Chau: Intermediate stage. Yen Chau is a small quiet village where life is good.
Yen Chau-San La: San La is a big city, not very attractive at first, but it is ideal for a break and enjoy the few restaurants.
San La-Chợ Mường Giôn: This was probably THE little village favorite bike trip . Perched in the mountains, the inhabitants were of an unparalleled kindness. The children wanted to play with us at all costs, while their parents invited us to drink the typical jasmine green tea. I will not forget the warmth of their welcome and the kindness in their smile.
Sapa: Beautiful but destroyed by tourism … We must use our imagination not to do like everyone else. With your bike, take the opportunity to get off the beaten track and go for walks in villages lost to meet the tribes who live there. But do not succumb to the "towers" that boast an out-of-the-ordinary experience with local tribes. This is only a vast hypocrisy. It is better to find a way to discover, go hiking … The possibilities are many. Meetings more than possible …
Sapa / Lao Cai-Vietri to arrive at Catba Island: My goal was to arrive at Ha Long Bay and more precisely on the island of Catba. So I worked hard to make it happen. Many breaks and two long and tedious days of driving were necessary. Once in Ha Long, you have to take a ferry on which I was able to transport my bike for 90 000 VND (about $ 3). Arrival in Catba, I used my bike to do multiple tours of the island that offers a more than grandiose nature. The number of incredible things to do pushed me to put my bags at Woodstock Beach Camp, an inn where the good atmosphere was at the rendezvous. Many bikers stopped there, others even tried to buy a two-wheeler. It was by this strange chance that I managed to sell my bike …