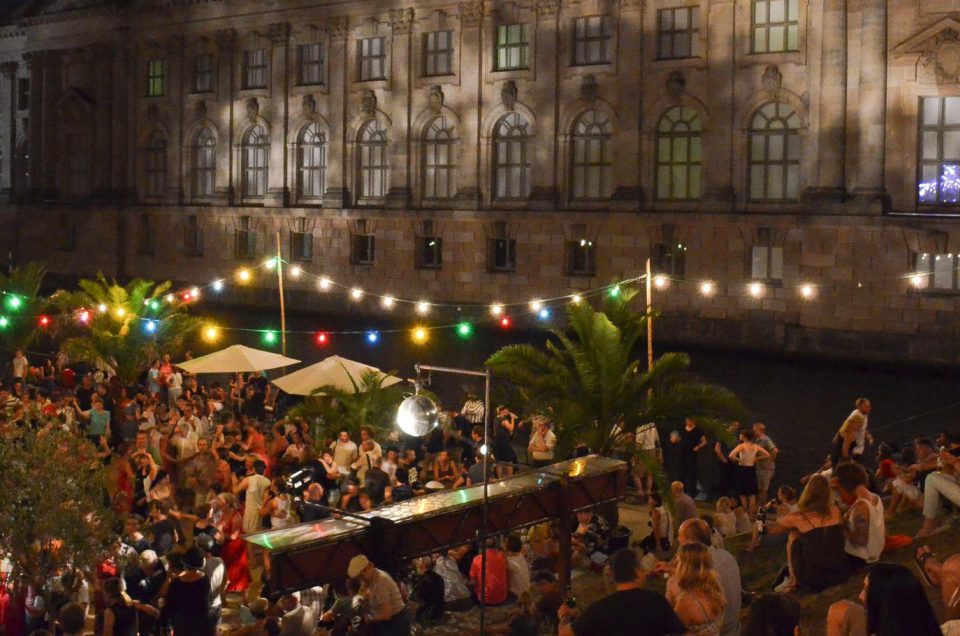 Tango dancing in a bikini is allowed. But please be quiet after 10pm. And who still discovered Hütchenspieler: Caution! The Berlin Tourist Board gives tips for visitors. Residents and party tourists should be better tolerated.
11.3 million tourists visited Berlin last year – a record. To behave properly, the tourist board of the capital gives tips.
Mallorca has banned binge drinking on Ballermann. The Berlin Tourist Board is not that strict. They have published in the debate about loud party tourists but tips on how to behave. And it tries it with the usual capital city humor: "In Berlin everything is allowed, which is not forbidden," it says in a brochure about the twelve districts ("experience neighborhood"). Then follow five tips.
The Visit Berlin association responds to repeated complaints from districts experiencing a rush of tourists. The mayor of Friedrichshain-Kreuzberg, Monika Herrmann (Greens), recently complained in the "Tagesspiegel" about loud travellers and called for a party tourists a code of conduct.
According to Visit Berlin, however, there were already tips on how to behave before the much-discussed interview. They just were not publicised. Federation Managing Director Burkhard Kieker explains that the "friendly information" should sensitise visitors to the idea that "Berliners live where they want to party".
The brochure starts: "Berlin is the city of freedom. Basically, you can do what you want with us. We've summed up the things allowed in Berlin once: Altogether there are 12,498,301 things that you can do with us. From tango dancing in a bikini on the Kurfürstendamm to a Schiller recital at 3:00 am at Kuno-Fischer-Straße. However, printing every single permission would take a lot of space. That's why we're just listing the things you can do with us – but we hope you will not do them out of consideration for the people of Berlin and for your own safety. "
Then follow the five tips:
1. Please do not distribute your litter all over the city. You also prefer to visit a clean Berlin. And rubbish bins – also for cigarette butts – are more than enough for us.
2. Being really loud in the evening is of course not possible. Because at some point the Berliners also want to sleep – after all, most of them have to go to work the next day. Therefore we request: after 22.00 o'clock take care of the local residents and try to be quiet.
3. You can drink alcohol wherever it is permitted. For example, you may not drink alcohol on public transport. For teens: Beer is allowed from 16, hard alcohol only from 18.
4. You never see thieves in Berlin. They are pretty clever, unfortunately. Please take good care of your valuables and pay special attention to your bags. And one more hint: Hütchenspieler are basically cheaters – so do not get involved in a game.
5. Be straightforward, but in the Berlin way: make a clear statement, but never mean evil and always have the heart in the right place. This is the famous "Berliner Schnauze".
The tips end regarding the Berliner Schnauze. This begs the question: Will there be a code of conduct for the inhabitants? No, says the spokesman for the tourism association, Björn Lisker. "The Berliners must stay as they are."